GoT Ink? NOW TV offers Game of Thrones fans the ultimate pledge of allegiance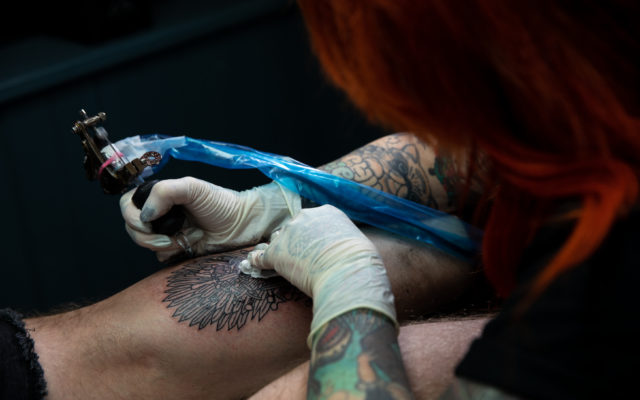 26/04/2019
Game of Thrones has come a long way since Ned Stark left Winterfell for King's Landing in the very first season. 62 hours of gripping telly later, we're finally ready to learn the answers to all our burning questions.
Who is the Night King? Will Arya cross more names off her hit list? And who will sit on the Iron Throne at the end of it all?
We helped fans pledge their allegiance to the iconic show by launching NOW TV's GoT Ink pop-up tattoo studio, offering over 100 lucky people the chance to get inked with designs from Lauren Winzer, who created and inked Sophie Turner's 'The Pack Survives' House Stark tattoo. Our Eventbrite filled up with over 6,000 entries in a matter of weeks. Pretty cool, right?
Designed to mark the epic end of the battle for the Throne, the pop-up took place at Soho's The Circle, which we transformed into the Seven Kingdoms for two days only.
Adorned with Three Eyed-Ravens and Seven Pointed Stars, the space played host to over 120 Game of Thrones superfans who GoT Ink'd with bespoke designs, with one fan even skipping work to make sure she got a spot in line for a 'Hold the Door' tattoo on her ankle.
Ahead of our two consumer days, we hosted a VIP night fit for a King with top media titles, influencers and a few famous faces at an exclusive screening of the first episode, where superfans from the Daily Mail, Daily Star and KISS FM, and celebrity fans Sam Thompson, Marcel Somerville and Jamie East, all braved the tattoo chair.
With queues forming down the road on both of our open days, it's safe to say our designs were a massive hit with the fans. And media loved it too – we've already had post-event pieces in The Guardian, LADbible and The Independent, with more to come..
SUBSCRIBE TO OUR NEWSLETTER:
Categories