Grime v Rick Grimes: Launching Season 8 of The Walking Dead with Bugzy Malone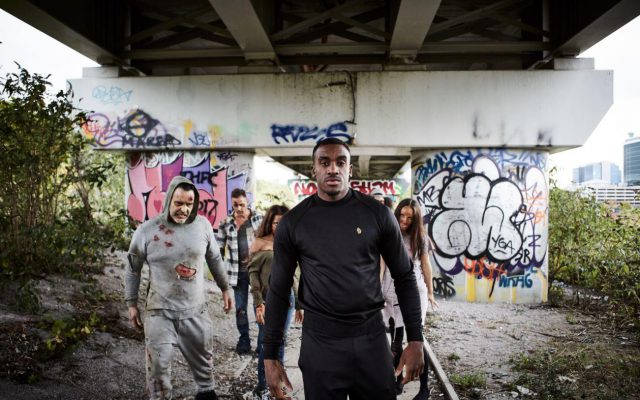 08/11/2017
Following the huge impact national treasure and prime-time TV veteran John Cleese had launching The Walking Dead season 7, we felt it was important our season 8 talent had the same demographical appeal so, really, a chart-topping, MOBO-nominated grime star made total sense. Enter MC Bugzy Malone.
Mr. Malone worked with us and NOW TV on an amazing track – 'The Walking Dead Riddim' – a remix of the show's iconic theme tune produced by Grime legend Swifta Beater, which dropped on YouTube ahead of S8 airing.
Having organised the project and creating an end result to be proud of, we then had to get the word out. We got this.
The track was played on BBC1 Xtra and added to their official playlist, and then shared within more than 80 articles across sites including Independent, Mirror, Express, Metro, Mashable, Digital Spy and Evening Standard. We gave it to UniLad to share on their Sound Facebook page (336k views and 12k engagements, but who's counting) and Bugzy also shared the video and images across YouTube, Instagram, Facebook and Twitter, as did NOW TV.
Across all posts and platforms the video has had more than 2 million views and there is more to come with talent interviews pending. As we said, we got this.

SUBSCRIBE TO OUR NEWSLETTER:
Categories