Have We Got Chews For You…
01/04/2011
…April Fools!
Team Warner have been busy little bees this week working on an April Fools Day stunt to celebrate the 40th anniversary of Willy Wonka and the Chocolate Factory.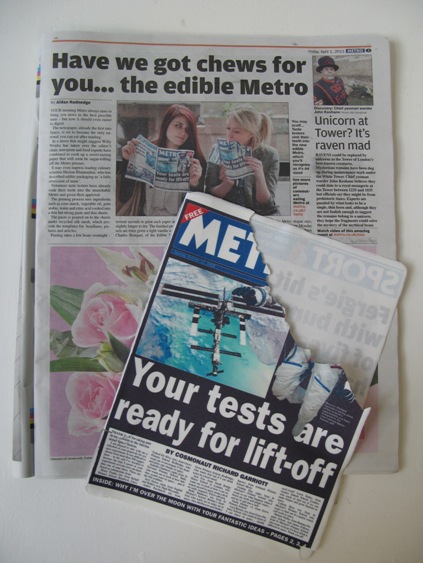 To celebrate the iconic film, Fever worked with the Metro to run a spoof story claiming the paper would be produced in an edible format for the first time ever as the next recycling initiative. The team hit the streets with a physical copy of the paper and took it to the Underground for commuters to try it out – yummy! Charles Bouquet aka Charlie Bucket even provided comment. Check out the full story here:http://www.metro.co.uk/news/859704-have-we-got-chews-for-you-the-edible-metro
The film, which stars the legendary Gene Wilder as the unforgettable and eccentric chocolatier Willy Wonka, was first released in 1971 and marks its anniversary with a new copy of the DVD out now.
SUBSCRIBE TO OUR NEWSLETTER:
Categories