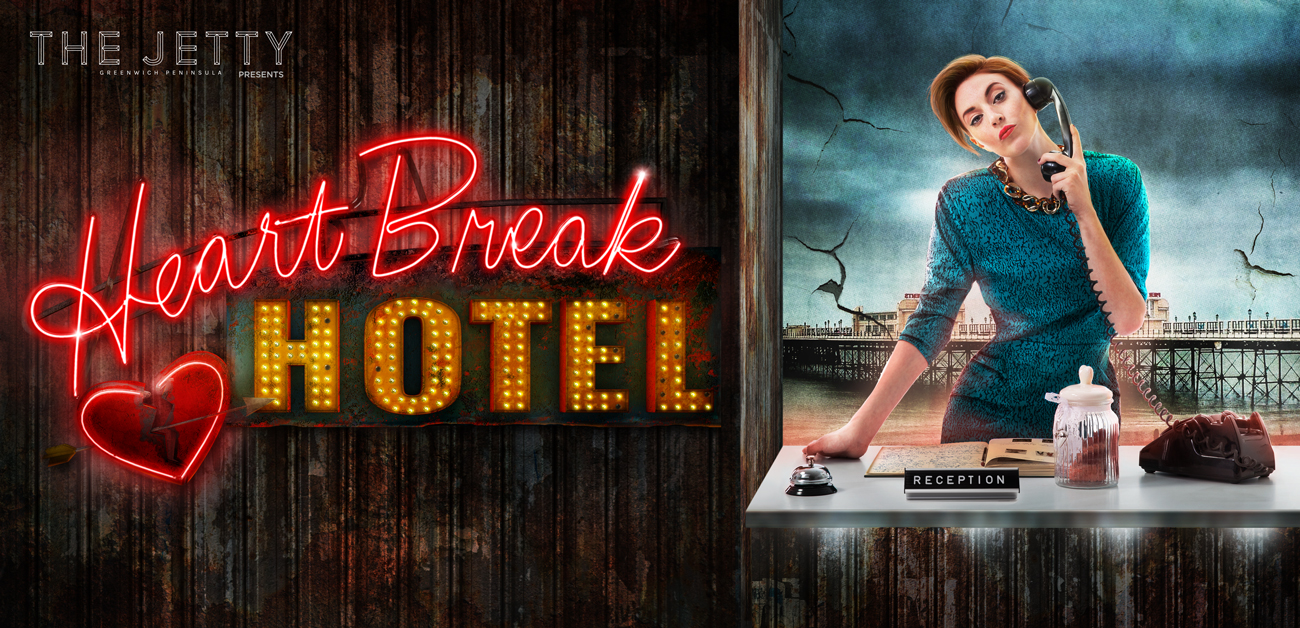 01/09/2015
On a stormy Thursday evening, some of the Fever gang went to check out the latest immersive theatre production from Managing Mayhem: 'Heartbreak Hotel'. We did this as part of our Fever Culture Vulture programme – a Fever benefit which helps us all to get out and about, experiencing the events of this cool city we live and work in.
'Heartbreak Hotel' is a super-cool pop-up production on Greenwich Peninsula's The Jetty (which was home, before, to 'The Boy Who Climbed Out of His Face' in 2014).
It's a great way to spend just a tenner and an hour (well to be fair, a bit longer if you bear in mind what feels like the epic trek out to Greenwich, and the chance to have a boogie with the cast and the rest of the audience afterwards). As you approach the jetty, you see the Heartbreak Hotel itself: your set for the evening. An old building has been meticulously turned into a run-down, dilapidated "utopia for lost souls and broken hearts" – and the outside looks exactly that. Inside, once you get past the flock wallpaper and the trays of dirty plates on room service trays outside the doors, you find yourself in a series of chintzy hotel rooms – which will be your setting for a number of glimpses into the lives of the people staying in them.
As we go around the hotel rooms, we see the arguing couple, the cheating husband, the heartbroken widow, the charming lothario seducing his latest pretty prey. As we voyeur on what's taken them to The Heartbreak Hotel, we are almost always flies on the hotel wall. On the couple of occasions where we aren't, it's either startlingly alarming, or just great fun – thanks to Guest Host Brad: who is the campest, the loudest, the naughtiest homage to a Butlin's Red Coat ever. Complete with Cher singalongs.
If we had any criticism for the night, we all agreed that there was an additional creative hook/theme for the show that wasn't really necessary. It wasn't very consistently executed, but the proviso of our voyeuristic look around the hotel, was that we were part of the ACHE programme – The Heartbreak's Hotel way to mend a broken heart and learn to love again. This wasn't that well done; none of us really got what ACHE was meant to be. And, to be honest, the content didn't need it; it was much more interesting just to spy on couples and individuals in the perceived anonymity of a hotel room.
But overall a great night. A brilliantly acted piece, with a great set; complete with an on-site bar to get drinks before and after, right on the river overlooking the city skyline.
Heartbreak Hotel is on until 27th September, and you can buy tickets here – we'd really recommend it.
SUBSCRIBE TO OUR NEWSLETTER:
Categories