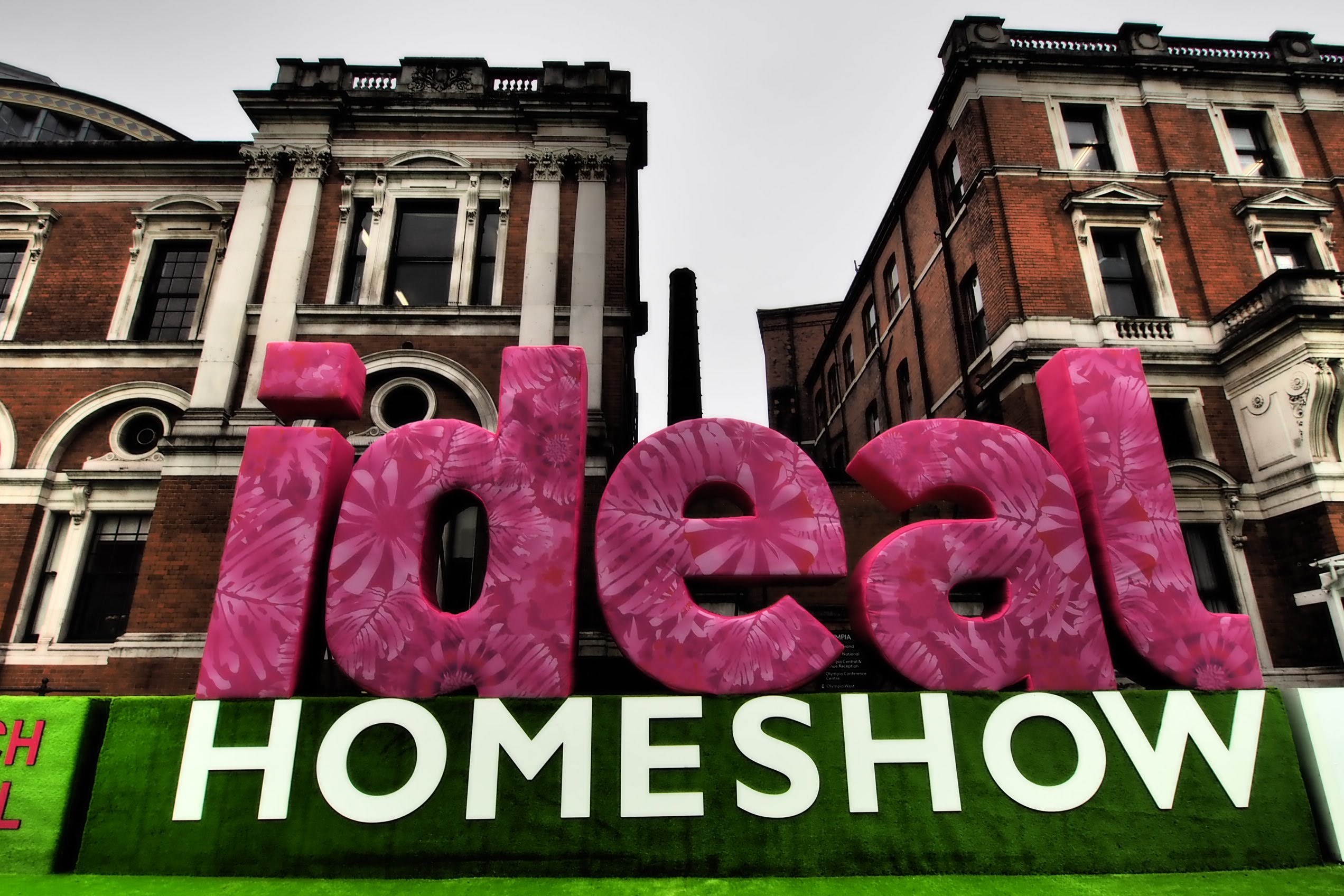 09/04/2015
Last week we visited the Ideal Home Show – an event well known to proud homeowners, interior designers and mothers alike – in search of the next big trends for the home. This covered everything from interiors and technology to food, fashion and beauty.

Ideal Home Show, Olympia
The stand-out feature of the show this year (other than Gogglebox's Sandy and Sandra prancing around in their Sunday best) were three model homes visitors could explore – each modelled as 'homes of the future'. Our favourite had to be The Gap House, a living space designed to demonstrate what can be constructed using small spaces in urban areas. At only three metres wide, which is the equivalent of a standard garage or allotment, The Gap House is aptly named as it is designed to fit into the average gap between two city buildings. As the need for more homes increases, the trend of building up rather than out in urban areas is becoming more apparent, and The Gap House is testament to this. Almost the entire interior boasts an open plan layout to make full use of the space and lighting; even the stairs are made of glass to allow plenty of natural light to flow in from the windows!

The Gap House
Although some of the smart home technology seen at the Consumer Electronics Show (CES) and IFA has yet to creep into the long-established event, the likes of Spaced 360 and OrbitSound with its 'airSOUND' technology is certainly making waves. Other gadgets included Roombas, home security systems and technology enabled healthcare solutions.

Gogglebox's Sandra and Sandy
SUBSCRIBE TO OUR NEWSLETTER:
Categories