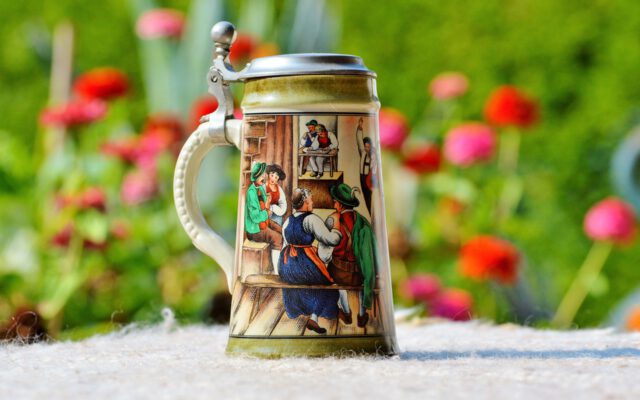 07/09/2020
World: you can't hold a consumer tech trade show in 2020
IFA: Hold my beer stein…
IFA, the premier European consumer tech trade show took place this week, and before you ask – yes you're reading that right. Despite the global COVID-19 crisis, the plucky Germans behind the exhibition were committed to the event come rain or global pandemic.
Of course, some changes where made. In place of the usual throngs of company execs, media, influencers, PRs, marketers, and consumers flooding the Messe Berlin, there was a strict limit of 4000 people, 800 of them being journalists and press from across the globe.
The impact on Harry's Bar annual sales is still to be determined.
There was also fewer announcements from major tech brands with the reduced attendance at the show, with some opting to make announcements later in September – we see you Sony ?
Despite the lower key event, there were still some great tech announcements made – here are our top three picks:
Qualcomm Snapdragon 4-series chips
Qualcomm made a couple of announcements at IFA 2020, but the one that caught our eye was the 4-series chips. These little beauties are destined to power the next-generation of the cheapest Android handsets you'll need in the next year. What makes them special? 5G connectivity. Superfast mobile connects are going to be a staple of all handsets in the very near future, and we'll hardly remember what it was to buffer.
ZTE has a new selfie camera 'under' the display
In the last few years we've all had a pop at Apple for its notch, Samsung for its pinhole, and Huawei for…they also did a notch, as smartphone makers have tried to minimise how much a screen is taken up by a front facing selfie camera. Sony even made a spoof ad about it. Now ZTE have a new idea – a pretty much invisible camera. Coming in on the Axon 20 5G handset, ZTE has "adopted high transparency material that includes new organic and inorganic films" to hide the 32MP camera under the display. The result…well its hard to tell as we've only seen a picture, but it looks like pretty sleek screen with no notch to us.
LG decide to wing it
Earlier in the year Samsung brought out a TV that rotates to portrait mode, just like a phone – and it was met with mainly 'huh?' and 'eh'? by the world. Not LG though, they saw it and thought 'what if it was the size of a phone?'. And thus, the Wing was born…or at least it will be come 14th September, all we have for now is a teaser. But the image does remind of Tony Stark's LG handset in the first Iron Man movie, so we're well up for it.
SUBSCRIBE TO OUR NEWSLETTER:
Categories