I'm Too Essex-y for My Shirt!
02/02/2012
The Full Monty soundtrack has been on repeat throughout Fever towers since T-Mobile's 'Full Monty' price plan launched yesterday – the only unlimited plan of its kind available in the UK. To celebrate, James 'Arg' Argent from The Only Way Is Essex and four of his best mates bared all in a daring Full Monty photo shoot.
Although a little shy at first, Arg soon got into The Full Monty spirit, "We had such a laugh at the T-Mobile photo shoot. Although I was nervous about doing The Full Monty, I had my boys there for moral support. It was such great fun having my mates there; we were all in it together – a nice memory to have when we're old, grey and past it!"
If you haven't seen them already, check out the Full Monty shots on TheSun.co.uk and behind-the-scene video on HeatWorld … Melissa and Lisa were lucky enough to see the boys in action and here's a snap to prove it!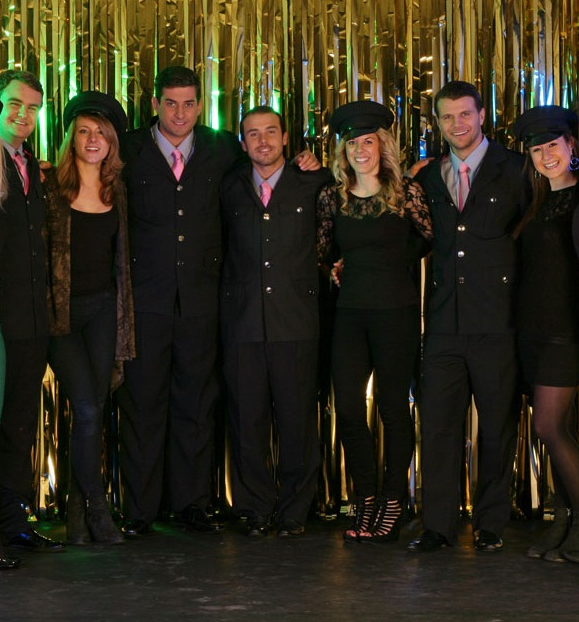 SUBSCRIBE TO OUR NEWSLETTER:
Categories