Influence: From Instagram to Wardrobe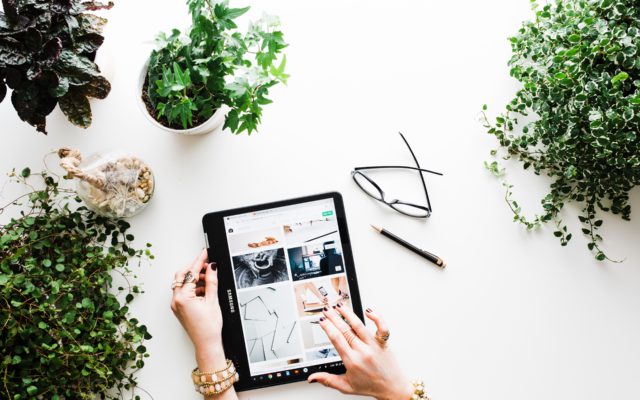 11/07/2019
Once upon a time, your trainers would get a hole in them and you'd head to the local shopping centre to purchase a new pair, probably the same brand and style you had before. Then came online shopping sites such as ASOS and suddenly you were adding the latest camo trousers that Cheryl Cole wore on X-Factor to your virtual basket and waiting 3-5 business days for delivery (we admit we actually did this; after all ASOS does stand for As Seen on Screen).
Now we are bombarded by a plethora of choices when it comes to purchasing and the process is getting easier, with the physical manifestation of choosing taken out of the equation. We don't need to try things on if we've seen an influencer with a similar style and body shape wear it, and we don't need to trawl through 35 pages of white trainers on Foot Locker's website if we've seen the brand and style we want in a YouTube haul.
When LikeToKnow.it launched, you could receive the exact links to products you'd 'liked' on Instagram directly to your inbox, which progressed to shopping via a screenshot – the brand now has its own YouTube channel to sell directly to audiences.
Now we're moving into an era where you can skip one more step. No, don't get up from your chair, in fact don't even leave the app you're scrolling through. Social media platforms are innovating and making the shopping process even easier (physically, unfortunately not financially!) by creating simple ways to shop directly within the app.
You've been able to 'swipe-up' to purchase within Snapchat for a while, but now select users can open a store within the platform. So far the American crème de la crème of influencers (the Kardashians) can not only promote, but sell their products directly to fans with just a few extra taps.
Over on the Instagram side, 'Checkout' launched in the US in March which went beyond tagging clothing brands or being directed to an e-commerce site to purchasing within the app. At the initial stage, it's open to select brands and high-reaching influencers with Instagram taking a cut of the final sale. With 1 billion monthly Instagram users, this feature opens up products to an audience who are looking for inspiration and are likely to tap away and purchase in the app, shown by a recent survey by GlobalData which found that 39% of UK 16-24 year olds have used Instagram Shopping (being directed via an e-commerce site) to buy a product.
Cutting down clicks is sure to increase conversion rates for a generation who look for instant indulgence, but we're losing out on the physical realities of purchasing until it arrives on our doorstep which can be a risky game to play with our bank balances. We'll always enjoy browsing the physical high street but will also be partial to getting that new pair of sneaks that @gallucks wore in just a few taps.
SUBSCRIBE TO OUR NEWSLETTER:
Categories