Influence: The freedom to create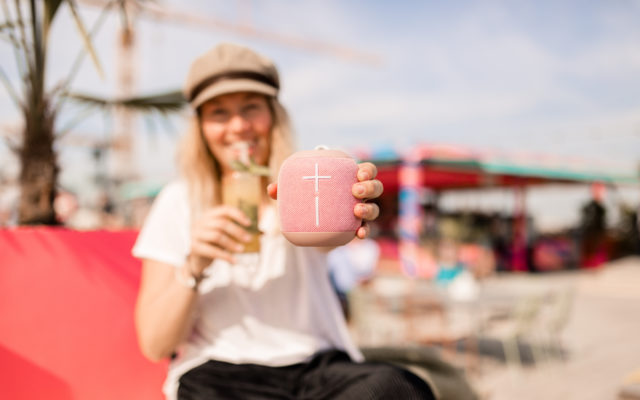 17/06/2019
"AD: After a day of meetings in London (and a little shopping in Zara) my skin just feels grimy and dull. I've discovered a new moisturiser that you have to try if you work in a city. @PolluteBarrier serum brightens and protects skin from pollution and I've noticed such a change to my complexion when I wake up the next morning."
"AD: Did you know that skin exposed to pollution produces up to 1.5 times more sebum compared to skin exposed to less pollution. So I've been using @PolluteBarrier serum which creates a layer of defence so my skin feels protected when I'm in a polluted area."
Which of these captions would you be more likely to scroll past and which would you read, tap the heart for and perhaps even pick up the product when you next see it in store?
When collaborating with influencers, there is often pressure to ensure that every brand message is perfectly communicated within their content, exactly the way the brand would communicate it themselves.
But this screams inauthenticity and the socially-native audience can see straight through when a #AD has been directed by a brand.
Rochelle Humes recently won Cosmopolitan's Celebrity Influencer of the Year award and spoke to Campaign about her view that content creators should be given the freedom to create – "Let that person help you create the content rather than telling them what you think the idea is."
We believe that brands shouldn't view influencers as a mouthpiece to churn out key messages. When we collaborate with creators, a key part of our process is to provide a bespoke, open brief for each of the creators we work with.
This doesn't mean simply giving them the latest Ultimate Ears WONDERBOOM 2 speaker and then – to our surprise – seeing them post about listening to music in a cave! There is always an element of collaboration to reach an outcome where the content is mutually suitable for both brand and creator.
It does mean that we place our trust in creators; as we've hand-selected them through a rigorous identification process, we know that their content style is a good fit for the audience maps back to the brand or product we're working with.
We curated a momentum 'influencer' campaign for Apataclub's Active for 2 portal and instead of asking content creators to show how they workout in the gym whilst pregnant, or specifically setting them a swimming or yoga activity, we put an open brief to them – how would you support women who might be worried about exercising when pregnant?
The results speak for themselves: not only did with Carly Rowena share an Instagram post bursting with passion for exercise and empowering women, supported by some of the key brand messages but her post generated an incredible 5% engagement rate – 3% above her average at the time.
Placing trust in creators not only allows content to be developed in a style that is more likely to stop an audience from scrolling past, but allows for more effective and creative outputs. Even if the outcome is a speaker in a cave – the acoustics would be amazing after all!
SUBSCRIBE TO OUR NEWSLETTER:
Categories