Influencer marketing in 2020: Struggling, Adapting, Thriving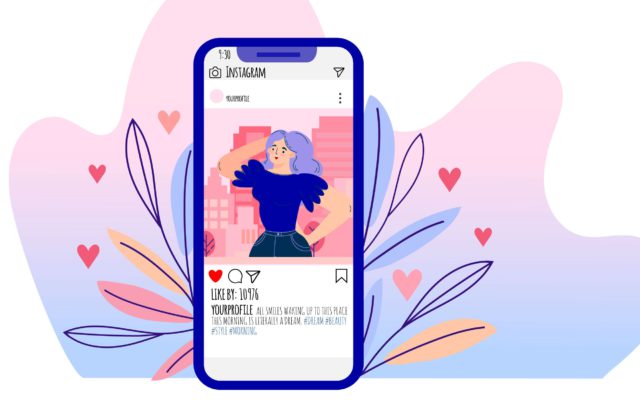 14/05/2020
Its difficult times for everyone right now. We're not going to go into why, you all know the score. Let's just say we haven't had cause to complain about our commute any time lately, and man are we good at making up virtual quiz questions.
While everyone is affected, we're homing in on the world of influencer marketing to see how its doing. And the answer is, it's a pretty mixed bag.
Some are struggling
As this report from BBC News Online suggests, the influencer lifestyle has 'lost its shine'. Zeroing in on travel and fashion markets, it shows how some influencer's plans for their day to day lives, content creation, and general interest in their areas of influence have been hugely impacted. No one's planning a holiday just now, so where's the market for travel influencers?
Making ends meet is also proving difficult, with some saying they've seen as much as 95% drop in money coming in.
On the fashion side, The Birkin Boy (who you'll usually find posting his collection of designer bags) declares "Everything has been cancelled…nobody is interested in fashion because they're not going anywhere". It's also given him a fresh outlook, "I don't need to spend so much money on luxury items. I can reuse my clothes and mix chic with cheap."
Our take: for luxury and travel influencers, like the sectors they influence, there's no getting around the fact it will be tough times. That said, the lockdown isn't forever. Once we're out the other side, we'll see these influencers in high demand as brands want to get in front of consumers who want a fresh look or a week away…we just want to know if we should plan a summer or winter outdate and getaway!
Some are adapting
Not everyone is struggling, and there's some stories of successful pivots in the era of 'new normal'. Vouge Business gives us all kinds of insights into how brands are working with influencers in different ways on the fashion side, from longer-term partnership with influencers and targeting their increasingly engaged audiences, to stockpiling content created earlier in the year by influencers and using influencer created-content to plug the gap of cancelled shoots.
Naturally, some influencers are in a good position to adapt to the lockdown – we've all done at least one workout with Joe Wicks by now. Queen of Clean Lynsey Crombie, known for her home cleaning advise and TV spot on This Morning, has started offering advice on using alternatives such as like white wine vinegar, rubbing alcohol and lemons for those running low on cleaning products.
We'd be remiss if we didn't hat tip our own campaign with NOW TV and celeb parent Jacqueline Jossa. With families wanting to spend all day in front of the TV, we created an afternoon tea experience – the NOW TV Kids TeaV Party – with recipes inspired by the nations' most loved kids TV shows.
Our take: you have to hand it to these guys, finding ways of working under the strangest of circumstances. That said, we don't expect anything less from the influencer marketing space – these guys are experts at turning their passion into content that attracts eyeballs.
Some are thriving
One platform seeing a huge surge in popularity is TikTok, as people stuck indoors turn to short clips of others stuck indoors.
Team GB pioneered a great alternative to the postponed (maybe cancelled ☹) Olympics Games in the form of the Isolation Games, all in support of the British Red Cross. The games see athletes in isolation recreate Olympic events in their home, to encourage donations to the charity – as well as give us a laugh or two along the way.
Meanwhile, six big names in TikTok all moved in together into the 'TikTok House'. In what may have been the most perfectly or poorly timed campaign in history (depending on how you feel about your five new housemates). TikTok stars Shauni, SurfaceLdn, Seb, Monty, KT Franklin and Lily Rose, are now in the house 24/7, and spend 10am to 7pm creating dance challenge, pranks, comedy skits, and meme content, as well as responding to challenges from followers, before answering Q&As in the evening.
Combined they have a following of 15 million and get see up to 90 million views a week. Compare that to a peak of six million for Love Island, and it seems clear the shine isn't quite off the influencer lifestyle…it's just stuck indoors.
Our take: TikTok is emerging as a winner out of the current situation. As a lot of its content is created in the home, more time at home means more time to TikTok. And even for those who aren't into creating (yes your mum may have been fibbing when she said you were a dance champion) there's been heaps of content to watch while you stay indoors. The big question is, having seen a 34% increase in UK users during lockdown, how many will stick around as the social distancing eases?
SUBSCRIBE TO OUR NEWSLETTER:
Categories