Inspiring Action in a World of Distraction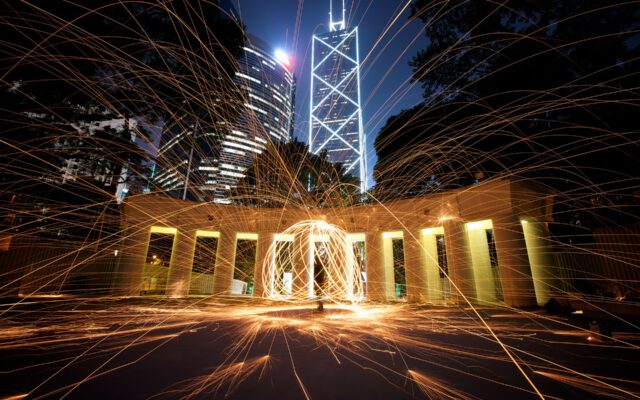 16/03/2021
It's a pretty exciting week for the team! We've had a bit of a glow-up here at Fever HQ, so to celebrate our new proposition, (and totally chic sweatshirts, more on that later this week) we have a VIP post from our very own Managing Director, Caroline Farley. Over to you boss…
"Yesterday, we unveiled a brand new proposition and identity, reflecting the evolving way people interact with brands.
Our new proposition – 'Inspiring Action in a World of Distraction' – aims to create work that cuts through the distractions people face day in day out, by delivering insight-driven, culturally relevant work that gets to the root of what consumers care about.
The inspiration for our new focus started with us identifying the extraordinary amount of information the human brain processes every single day. Did you know every single one of us is processing over 6,000 thoughts, 10,000 words and a total of 34GB of information, every, single, day?! That's a whole dissertation every day! One third of Animal Farm! Or a whole iPod Touch.
No wonder it's so hard to capture the imagination of such distracted minds, who naturally shun brands and invest their attention on the things they're most passionate about.
We realised therefore that our approach had to focus on intricately understanding our audiences' lifestyles, life stages and mindsets – because understanding the passion points and wider views of the world of our audience is the way we can help brands fit meaningfully into their lives.
Our new proposition is supported by EMMA™ (developed with UNLIMITED's Human Understanding Lab), a framework that outlines how to infiltrate the brain's decision-making process. It identifies three core components – Emotion, Motivation and Meaning, which influence consumer behaviour and drive Action.
We know that creativity plays a huge part in stimulating all three factors. So we ask ourselves "Why should anyone care?", then focus on the emotional response we need to trigger from our audience and build our work around that, embracing moving pictures, images, experiences and words to deliver powerful, emotive and visually-driven storytelling.
Next, meaning and motion – these come from a broader understanding of the situational and cultural factors impacting people's decision-making process. Luckily, we have an astute understanding of the cultural zeitgeist (have you read our on point What's Hot?), which is why we've produced so many award-winning campaigns.
And it is this combination of insight, strategic smarts and creativity tenacity that will see us Inspire Action and cut through the Distraction.
Finally, the development of our new proposition and identity has been a huge team effort, so a huge thanks to our brilliantly talented creative communications people who are at the heart of everything we do.
And we can't wait to show everyone what this all looks like in action."
– Caroline
SUBSCRIBE TO OUR NEWSLETTER:
Categories