John Doe Restaurant Review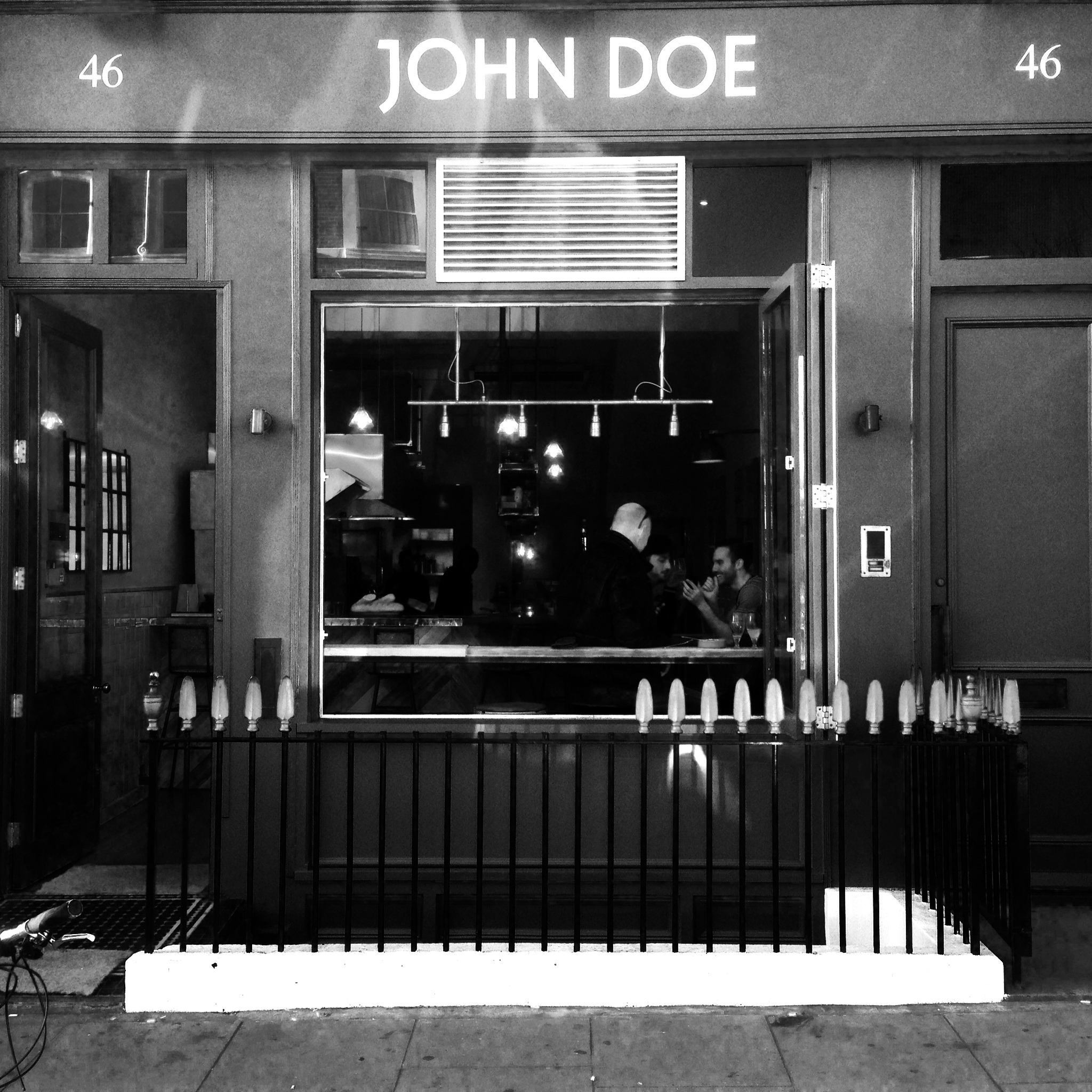 29/04/2015
We finally got a table at the much sought-after John Doe on Golborne Road last weekend – and we weren't disappointed. It was launched last October by four friends who share a passion for sustainably sourced and wild British ingredients. The menu at John Doe champions British game and in homage to the name there is a daily twist on a venison special. All cooked over wood and charcoal – it's BERTHA, their pale blue wood-chumping oven that takes centre stage behind the bar and gives the restaurant a warm, smoky bouquet that gets your mouth-watering as soon as you step over the threshold.
But if you're not into game – fear not – there is plenty of choice beyond the gamey heroes of Roast Bone Marrow on Toast, Seared Duck Hearts, Roe Doe Haunch Steak and Roe Doe Burger (YUM!). We also loved the Grilled Octopus, Chickpeas and Aioli and the Lemon Brined 'Beer Butt' Chicken with fries and seasonal asparagus was simple yet delicious. Other menu staples that we'll be going back to sample include Sea Bass and Crab Claws Baked in Coals as well as the Ash Roasted Leeks.
The décor is simple, local café style with ubiquitous white metro tiles for finishing. Very London, right now! And the detail didn't stop there, of course, we had a John in our party – and he was chuffed that he had a loo reserved just for him!
SUBSCRIBE TO OUR NEWSLETTER:
Categories