Kiss & tell with Dan Wootton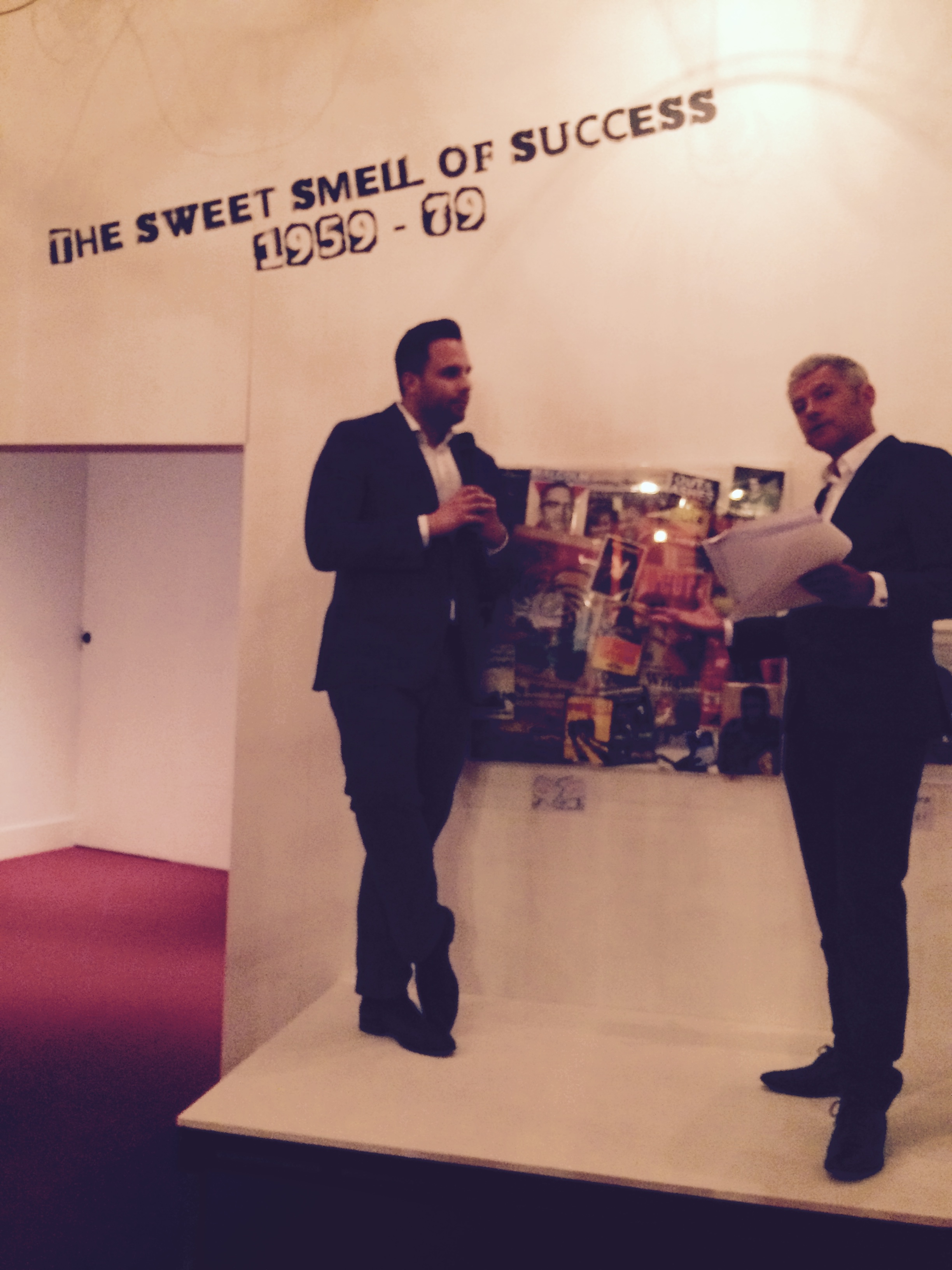 28/04/2015
Last week we headed to the fascinating V&A museum to learn more about the power of PR and the trials and tribulations of reporting on the celebrity circuit. We were amongst other shameless showbiz fans as we listened to entertainment PR guru, Alan Edwards, interview award-winning journalist, Dan Wootton.
It was a unique event, staged in an intimate setting in the V&A where we were taken on a journey through different celebrity eras. The space was dressed with exclusive photographs, cuttings and diary entries to illustrate the changing face of entertainment through the decades.
We enjoyed an after dark talk with the one and only Dan Wootton, known for breaking some of the biggest entertainment stories over the years. Dan shed light on his time working at News of the World, Daily Mail and The Sun, and he definitely gave us some food for thought – are tabloids all that bad?
As much as people are quick to judge lovers of the 'red tops', Dan Wootton made some thought-provoking points, namely that there's a reason The Sun sells around 2 million copies every day. Simply put, they are giving people what they want to read – like it or not, we're all a sucker when it comes to wanting to know about Madonna's latest fall on national television, whether the Spice Girls will reunite again, and if Gwyneth's conscious uncoupling has finally ended in divorce.
Dan Wootton went onto discuss some of his most gripping celebrity interviews, how to handle sensitive stories delicately and why he still thinks Michael Jackson is the King of Pop. He also reminisced about the days when you could hold breaking stories for the Sunday papers, but it's all about instant news and easily digestible content now thanks to social media.
And of course, we didn't leave until we heard some top celeb secrets and serious scandals, but our lips are sealed … for now!
SUBSCRIBE TO OUR NEWSLETTER:
Categories