Launching the NOW TV Streaming Smart Stick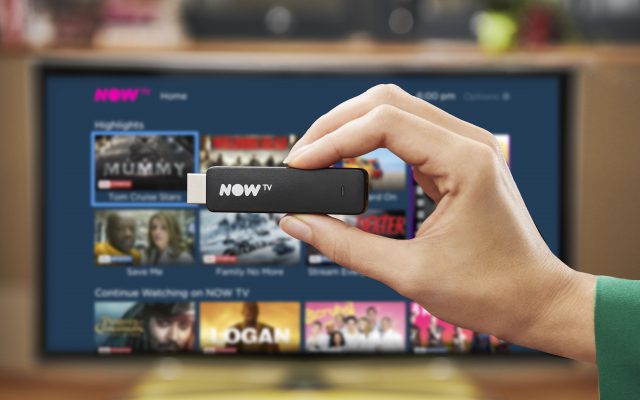 25/01/2018
Last week we launched the new NOW TV Smart Stick – the cheapest streaming stick in the UK complete with a wicked voice search remote, as well as in-app downloads and a brand-new no strings broadband offering.
Back-to-back media briefings with the likes of The i, The Sun, Daily Star, Daily Express, Wired, Press Association, TrustedReviews, Bloomberg and TechRadar is all well and good, but the work didn't stop there. Since the briefings, the team has been selling-in hard and keeping their eyes peeled to catch those review pieces as soon as they appear on the interwebs.
The credentials of the Smart Stick coupled with the team's sterling sell-in efforts has resulted in over 70 pieces of news announcement coverage to date. Now the news announcement has come and gone, it's time to get that review programme up and running in full force. We've already seen a reviews go live from the likes of the Sun Online, Stuff and Pocket-lint with plenty more to come.
Take a look below at what the press has been saying:
'It's hard to knock this impressive telly stream. You'll struggle to find better value anywhere else' – Sean Keach, The Sun
'The Now TV Smart Stick is cheap. Super cheap. If your current TV has a creaky old smart TV interface, or one lacking apps, the solid versions of catch-up services you get hear justify the price alone.' – Andrew Williams, TechRadar
'The simplest and cheapest way to start streaming Sky, without needing a satellite dish' – Tom Morgan, Stuff
Obviously, you've read all about the new offerings across the press but just in case it's useful we've compiled a little snapshot of what to expect from NOW TV as the updates start to roll out:
NOW TV Streaming Smart Stick

UK's cheapest streaming sticking coming in at just £14.99
The stick also comes with voice search, helping you find things to watch quickly and a brand new Wi-Fi remote control

  Downloads via the NOW TV app for mobiles and tablets

Downloads will start this spring, starting with the Kids Pass, before rolling out for the Entertainment and Cinema passes

Contract free, standalone Broadband

You'll be able to get NOW TV's Brilliant Broadband (up to 17 Mbps), Fab Fibre (up to 38 Mbps) or Super Fibre (up to 76 Mbps) as a standalone service, starting from just £18 a month
SUBSCRIBE TO OUR NEWSLETTER:
Categories