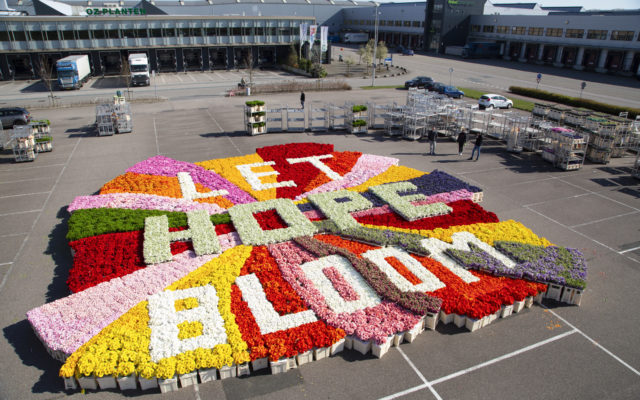 21/04/2020
Many of us can't buy fresh flowers at the moment so Funnyhowflowersdothat.co.uk created a giant floral message to spread hope and joy in these strange times. Made up of 200,000 vibrant flowers spelling out 'Let Hope Bloom', the mural acted as a reminder of the beauty that can be found in the smallest of things and, of course, the flowers themselves.
Following the creation of the gigantic floral display in the Netherlands, the Flower Council of Holland team here at Fever were busy selling-in to earned social media channels and influencers, spreading the message as far and wide as possible.
With a focus on social amplification, the team secured social posts across numerous earned media sites and influencer Instagram channels, with an estimated reach of nearly 2 million. We secured two posts on one of our top tier lifestyle titles; House Beautiful – the Facebook post alone generated 486 likes and 100 shares – without a penny of paid spend behind it.
Influencers such as @thisisjules (55.8K followers) and @shellandthelittlies (39.2K followers) also shared the image which tapped into the current desire to find small moments of positivity during this turbulent time. An important message delivered via an important medium.
SUBSCRIBE TO OUR NEWSLETTER:
Categories