Lights, camera, action! Fever helps to launch Toshiba's cinematic laptop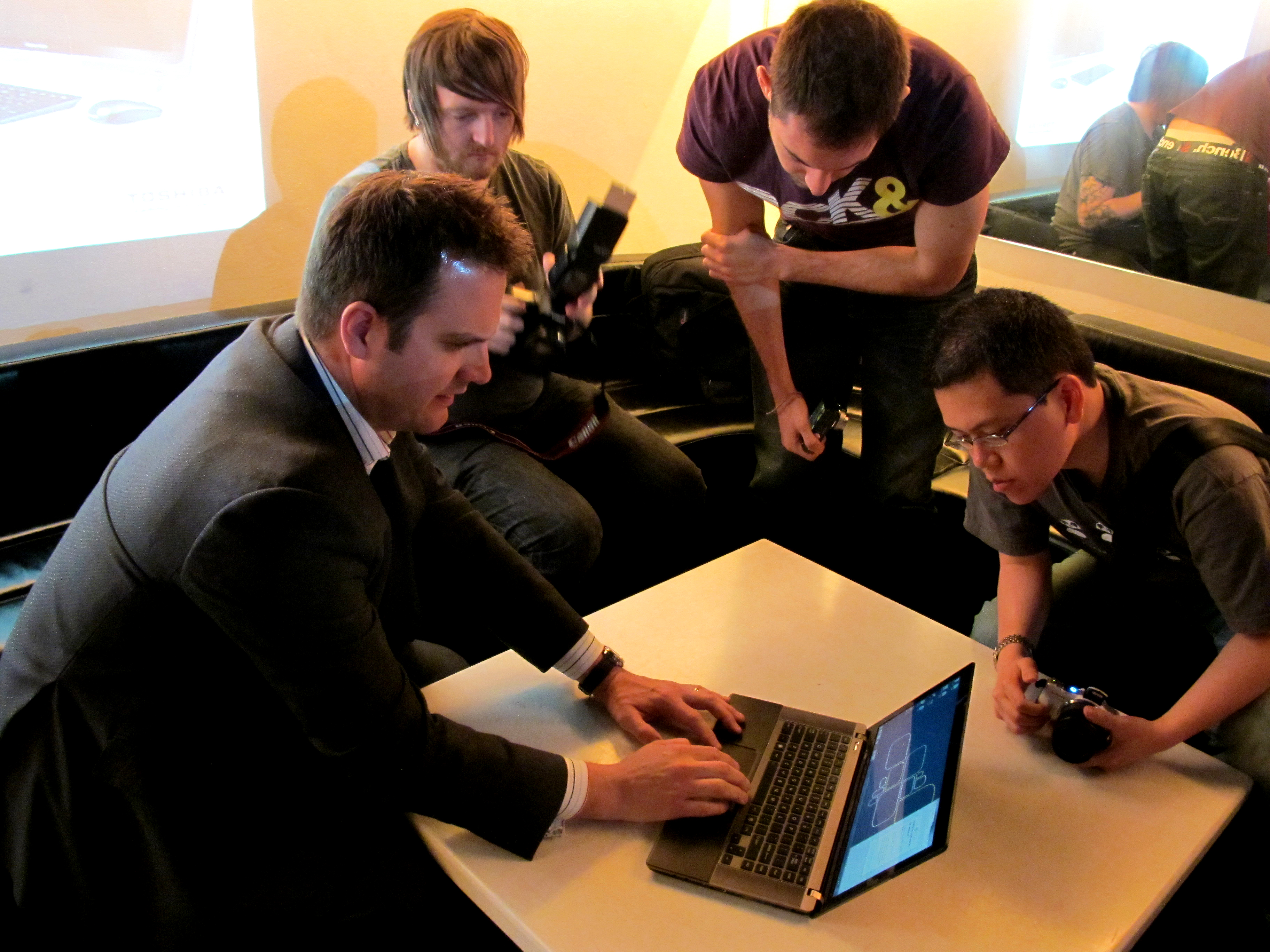 06/06/2012
The Toshiba team has been particularly busy over the past few weeks, working on a world exclusive product preview – and what a preview it was! After days of planning, the team headed down to Soho for the secret launch event, revealing a brand new range of super thin Ultrabooks for the first time.
Over 40 guests joined us for the afternoon, including a mix of consumer technology and lifestyle press. After the eagerly awaited press conference, guests were invited to try out the products first hand. One of the most popular products at the event was the Satellite U840W – the world's first laptop with a cinematic 21:9 screen! Of course, what kind of event would it be without a delicious spread of canapés and a specially made Toshmopolitan cocktail?!
Although the global embargo happened to lift on the same day as the Queen's Jubilee, we're pleased to say that the coverage is already rolling in, having appeared on sites such as Engadget, The Verge, Tech Radar and Stuff.
SUBSCRIBE TO OUR NEWSLETTER:
Categories