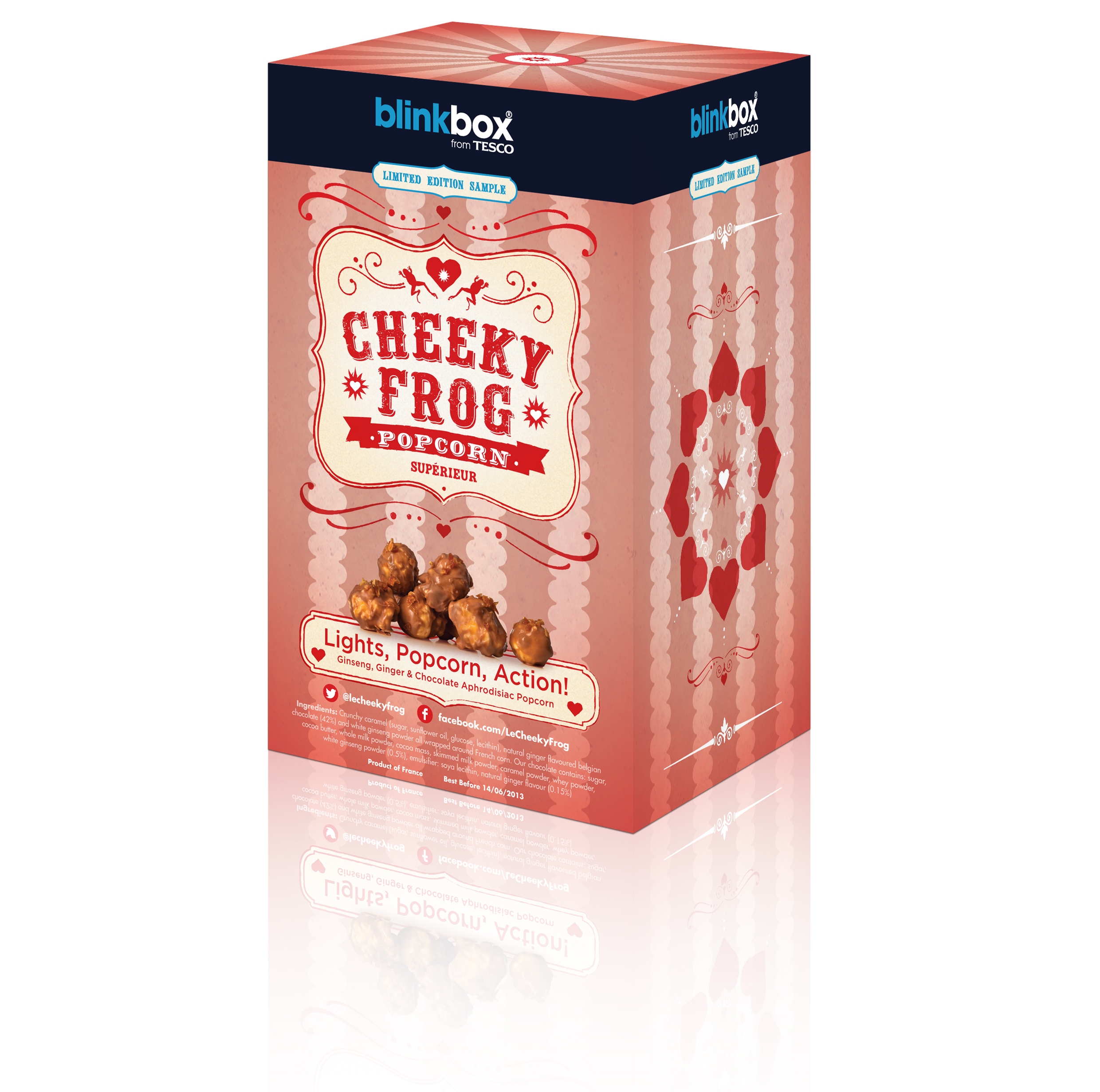 12/02/2013
Over the last few weeks we've been working with movie and TV streaming service blinkbox for a very seductive Valentine's campaign. blinkbox teamed up with gourmet French popcorn company Cheeky Frog, to create the world's first aphrodisiac popcorn!
So what's in the popcorn we hear you say. Well, it's heady combination of three powerful aphrodisiacs: ginseng, ginger and chocolate. It's delicious!
Consumers can get their hands on boxes of the sexy  snack, by tweeting  @blinkbox with details of who they'd share it with & why from now until Valentine's Day pokie machines online.
After firing out a media alert and samples a-plenty, we secured great pick up by press.  Articles appeared on Digital Spy, Female First, Foodepedia, Cosmo Online and Style Perla, plus mountains of media Tweets popped up on Twitter, including Daily Star, new! and Yahoo OMG. On top of this, our campaign has even made it on to PR Examples!
Watch this space for more media coverage, as we continue the campaign next week, when we hit the press again with some Valentine's Day news stories…
SUBSCRIBE TO OUR NEWSLETTER:
Categories