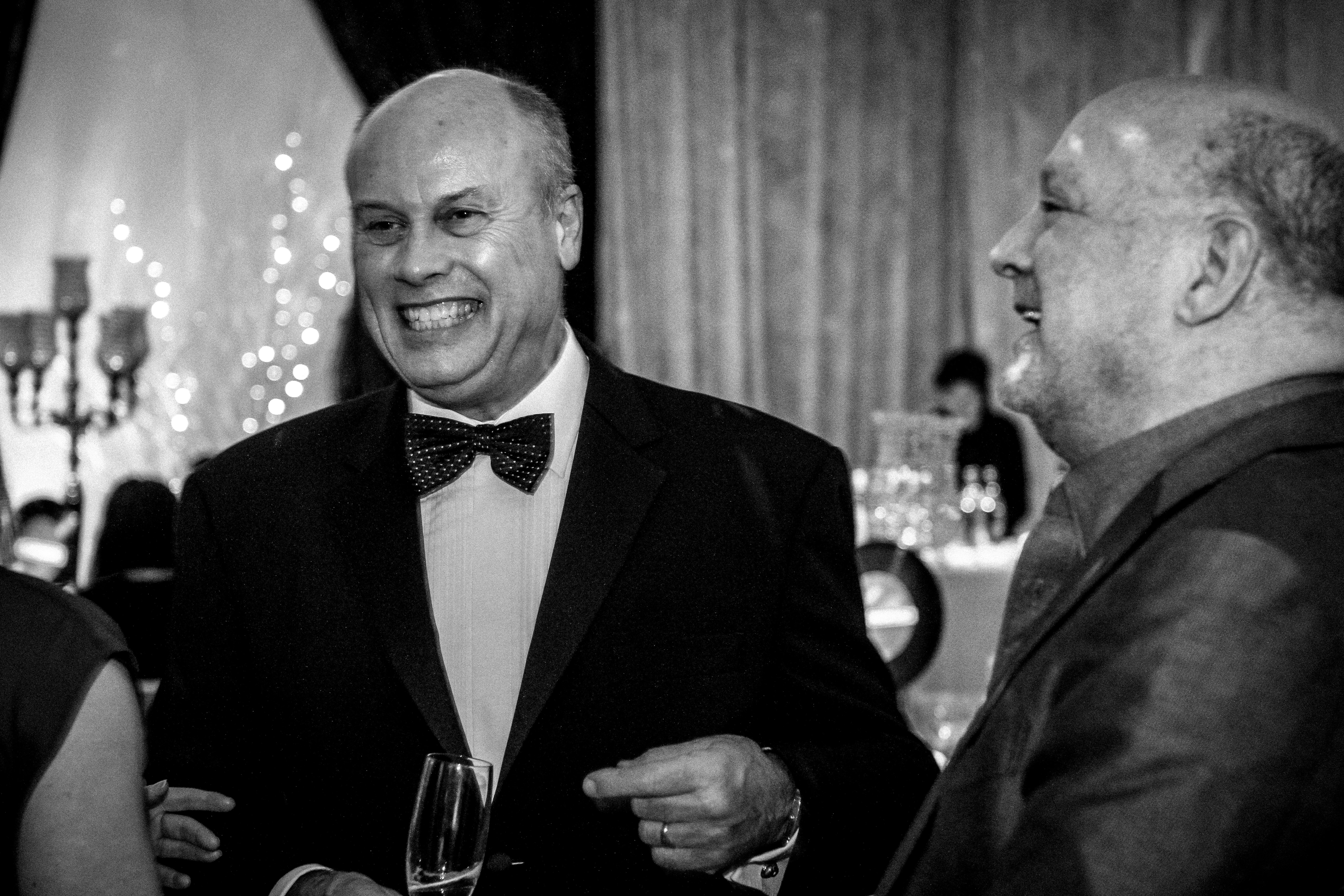 26/03/2015
Ahead of our almighty leader's (AKA Martin Bostock) retirement party tonight, we wanted to pay homage to him and how much he means to us…
No one could say it better than Bruce McLachlan, so without further ado…
In March 2003, I had an exceptionally lucky month.
Firstly, I was lucky enough to be hired by a company called Nelson Bostock. And, secondly, I was lucky enough to meet Martin Bostock, who, along with several other people, totally changed my career.
Martin's greatest achievement was building a company that not only did great work and helped create brilliant professionals, but did it in an environment that was fun, supportive and run on thoroughly decent principles. Even now, with alumni in major agencies all over the world, nearly everyone would say that their time at Nelson Bostock Unlimited, Fever or Things Unlimited was the most rewarding of their career. And anyone who works in this industry knows what a rare thing that is.
Anyway, today Martin Bostock retires from the company he built, and it's impossible for me to write a blog post about it without it becoming terribly cringey and worthy of an Old Brown Nose entry in Private Eye. So instead I've decided to take some alternative inspiration from the same title. Apologies to anyone who doesn't read it.
On behalf of all at Fever – thank you Mr B. We all owe you one.
X
Lines on the Retirement of Martin Bostock

So. Farewell

Then

Martin Bostock.

Nelson Bostock Chairman

And one of

PR's good guys.

Yes. Apart from when

You spotted

A typo.

Doh!

That

Was your catchphrase

When that

Happened.

And like

The Simpsons

You will now be

Homer

A lot more.

BE McLachlan (38 1/2)

With apologies to EJ Thribb.
SUBSCRIBE TO OUR NEWSLETTER:
Categories