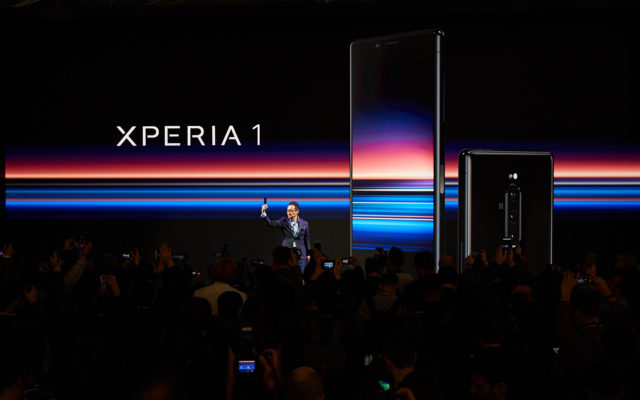 04/03/2019
Mobile World Congress. THE mobile event of the year, where thousands of media and companies jet into Barcelona to immerse themselves in the latest innovations from the mobile tech industry.
From robots that play the piano and mow the lawn, to even more immersive VR tech – we needed to cut through the noise to launch the latest handsets from Sony Mobile. No, not a folding phone (we'll probably snap that in 2 seconds…after we've finished remortgaging the house to pay for it), we went bold with a new handset format – a taller 21:9 aspect ratio.
With a contingent of the top media and influencers from the UK tech scene with us, we saw coverage pour in for the new Xperia 1, Xperia 10 and Xperia 10 Plus – with The Mirror calling it 'perfect for movie lovers' and Forbes saying it is 'eye poppingly brilliant'.
Not content with just giving those on the trip hands-on at the Sony stand, we hijacked their hotel rooms to place the TV out of order and surprised them with a brand new handset to enjoy the Sony Pictures blockbuster, Venom.
To date, over 100 pieces of print, online, social and YouTube coverage have gone live.
SUBSCRIBE TO OUR NEWSLETTER:
Categories