Putting grief in the brief… is it time to rethink marketing of Mother's Day and Father's Day?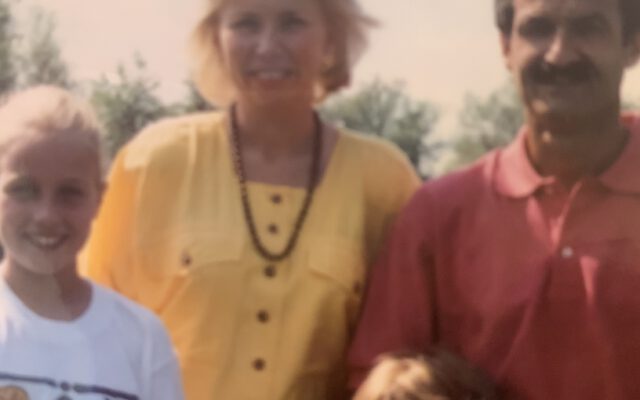 22/03/2022
Since my childhood, there is one day I repeatedly dread more than any other every year and that is Father's Day. Unanimously billed by brands and marketeers as a joyous day to embrace and illustrated by ads dripping in tear-jerking sentimentality and tugging hard at the heartstrings.
And Mother's Day is no different – pumping out the same tired, saccharinely-sweet narrative and assuming that everyone's mother is alive and that they have a good relationship with her.
However, for me these occasions are no cause for celebration but rather a visceral and painful reminder that my loved on isn't here for me to celebrate with. My father died when I was eleven and whilst the grief ebbs and flows throughout my life, and milestones such as birthdays and anniversaries are always incredibly difficult, Father's Day is different (and for me, worse) for the simple fact you cannot escape it. Other significant moments can be grieved privately, but on Mother's Day and Father's Day it's impossible to go on any form of social media, pick up a paper, turn on the TV, tune into the radio or walk down the street without being bombarded by messages reminding you of all the ways you can make this special day even more special. And the world of marcomms plays a huge role in this.
So, ahead of Mother's Day this coming weekend – an occasion I have no doubt creates the same feelings of pain for those who have lost their mothers, who are trying to become mothers or whose relationships have broken down with their mothers – I wanted to reflect on whether the comms industry could be doing more to drive re-appraisal of these occasions.
With research showing a parent of children under 18 dies every 22 minutes, 1 in 5 families are affected by estrangement, and 1 in 6 couples by infertility, surely it's time to interrogate the one-dimensional way these moments are marketed? For an industry that prides itself on intricately understanding different audiences and their life stages, and targeting them with relevant messaging, I believe we can do better.
During the 18 years I've worked agency-side in comms, I can't recall a single year we haven't received a brief from our clients about how we capitalise on Mother's Day or Father's Day. But the brief is always the same – sell more products, drive more sign ups, paint a rosy picture of how our brand or service will enhance the day.
How refreshing would it be to see an acknowledgement of grief in these briefs? A challenge as to how we could support the many people feeling polarised each year by these occasions would be an inspiring task I know so many people in the industry would love to get the chance to work on. We have seen an increasing trend, particularly among Gen Z, for customers expecting and wanting the brands they buy and interact with to demonstrate a better social conscience and empathy, and a grief-awareness campaign around these moments would certainly stand out for all the right reasons.
Some brands have been taking the first steps in the thoughtful marketing movement. Bloom and Wild spearheaded this in 2019 by offering their customers the chance to opt out of receiving marketing emails about Mother's Day, recognising the grief it could trigger with those that are bereaved. Major retailers such as Tescos, Boots, Waterstones and Ocado quickly followed suit, prompting a lot of debate as to whether their efforts were a genuine attempt to adopt a more caring approach or a mere marketing ploy.
I certainly welcomed the efforts of the Bloom and Wild initiative and felt their actions really stood out in a world where the grief associated with these moments has traditionally been completely glossed over. But bigger retailers disappointed by simply jumping on the bandwagon with the exact same mechanism, seemingly without much thought or consideration of how they could build and improve on the great groundwork done by Bloom and Wild. Does Tescos offering an email opt-out really make an impact when they still dedicate whole aisles of shelf space to celebrating Mother's Day in every one of their 4,000 stores across the country? Feels a bit tokenistic to me.
A google search of 'Mother's Day bereavement' shines a spotlight on the lack of brand presence in this space, with very little on offer besides a range of bereavement cards from card retailer Thortful. However, national and consumer media outlets are writing about this with everyone from The Guardian, ITV, Vogue, HELLO!, The Huffington Post, Good Housekeeping and Harpers Bazaar giving grief advice for coping with these celebratory days to their readers. So, if the media are already engaged, it feels like this opportunity is ripe for the picking (getting the media on side is half the battle in PR, right?)
And whilst there's nothing better than creating campaigns that spread joy or make people laugh, one that might stop people crying or aid with their grief feels pretty compelling too. I'm not saying these occasions shouldn't be celebrated, as I understand the huge importance and significance of them to those who want to mark their love and gratitude for their parents (my Mum certainly wouldn't be happy if I were to denounce her day!). But, as we make more advances towards fostering a society of inclusivity, I think they could be viewed as an opportunity to both celebrate and grieve. I believe there's room for both types of campaigns in the comms world and to see a brand taking the next steps beyond an opt-out email would be powerful and progressive.
Caroline Farley, Managing Director at Fever. 
SUBSCRIBE TO OUR NEWSLETTER:
Categories