31/03/2022
With the objective of making 'dry January' and 'the Blue month' a little less stoic, we started the year working with Labtech to launch and promote the Camden Market Munch Club campaign. The three Camden markets offered unlimited £5 meal-deals from participating traders to anyone joining the £5 Munch Club. Sounds good right? Well, it was even better than it sounds. Whether it was a bite to eat on the go or a full on-feast people were after, all could be found at the three glorious market locations from the start of 2022 until mid-February.
To promote the opportunity, we invited a total of 14 foodie and vegan influencers to visit the three markets and get stuck in with the wide range of culinary delights available at Camden Market Buck Street, Hawley Wharf and the original Camden market. We asked our influencers to get creative and complete a three-course meal across markets: getting started with a snack at Buck Street, moving into Camden market to enjoy a main, and finishing on Hawley Wharf for dessert, all for £15 in total just by signing up to the Munch Club.
Sandy (@sandymakessense), Alice (@glutenfreealice) and Kseniia (@london.by.kseniia and @london.travelers) were some of our top attendees that generated stunning Instagram and TikTok video content to showcase the joyful (if not a little chilly!) atmosphere at the markets and the delicious meals available within the Munch Club. The campaign reached +1.2M users and generated 735 shares and 3,872 saves.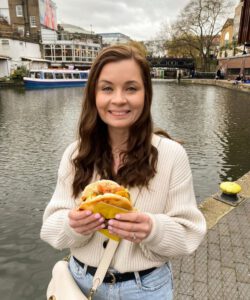 It was an absolute success in terms of driving foot fall to the markets and spreading the word about the amazing bargain bites. The campaign drew hundreds of people to Camden, sign-ups for the munch club increased by thousands from the initial predictions and the participating traders loved the buzz and additional customers the initiative drew into the markets.
2022 had a brilliant start for Labtech with the Munch Club campaign, which clearly set the expectations for the rest of the year. We will continue to create amazing deals and spectacular street food recipes to amaze the audience and bring footage to the three Camden markets, so keep an eye out, as many other whopping deals are yet to come in 2022.
SUBSCRIBE TO OUR NEWSLETTER:
Categories