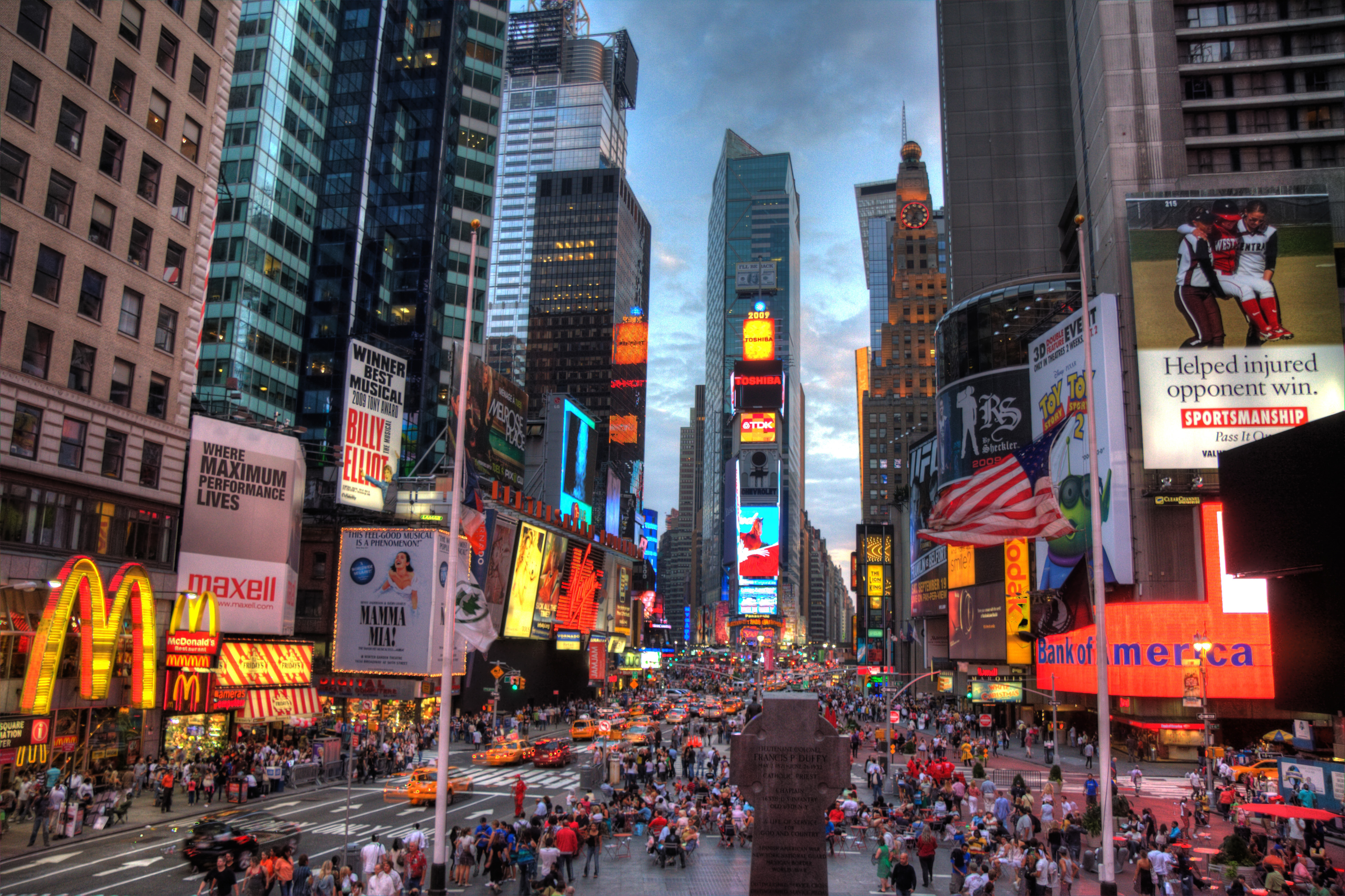 17/08/2012
Two of our most fabulous Feverite's – Katy and Caroline – have been living it up in New York City on their vacations, and just couldn't resist sharing their juiciest tips for a giant slice of the Big Apple with you.
The Jimmy – Strap on your wedges, dig out your Ray Bans and get ready to strike a pose with the hippest crowd on the rooftop of The James Hotel. Reggae beats play out courtesy of the house DJ and a crowd straight out of The City vie for the best sun-loungers making this Sunday night party a must have in every discerning fashionista's Filofax. 'Lounger' service by impeccably dressed hostesses and captivating views over to the Statue of Liberty and Brooklyn make this sartorialist's party bar a no-brainer.
Boom Boom Room at the Standard – This stylish cocktail lounge in the heart of the trendy Meat Packing District is a firm favourite with New Yorkers, and we can see why. Take the elevator up to the 18th floor and prepare yourself for breath-taking views across the city through floor to ceiling windows. Drink up the luxurious white and gold décor, ethereal waiting staff, stylishly suited mixologists and the sexiest crowd this side of the Hudson. A live jazz band complements the champagne cocktails and canapés perfectly.
Abe & Arthurs – You're spoilt for choice in Manhattan for fine dining, but stop by at Abe & Arthur's – a neighbourhood steak house with a difference. The vibrant restaurant is packed every night and has the atmosphere and stylish décor of a club. The steak is to die for, and well worth the sky-high prices. Partner them with sweet potato and honey fries and you've got a match made in heaven. A well-stocked wine-list and incredibly efficient and knowledgeable service make this top of the list for a perfect date night on the island.
The River Café – The epitome of elegance and romance! This world-famous riverside restaurant is a Michelin star magnet, offering the most stunning views of New York city and an exquisite 3 course menu. We indulged in tuna tartare filled with foie gras, followed by lobster linguine a chocolate cake in the shape of the Brooklyn Bridge!
Lil' Frankie's – an achingly-cool little Italian in Manhattan's East Village. It's certainly intimate with only 32 seats, but what it lacks in space it makes up for in character and atmosphere. Every nook and cranny is decorated with fabulous antique style décor and the pizza oven was hand-crafted by a 3rd generation Neopolitan oven builder and even features real lave from Vesuvio! Our top tip is to try the lemon pasta….delicious!
Walk the High Line – A public park built on an historic freight rail line elevated above the streets on Manhattan's West Side running all the way from Gansevoort Street in the Meatpacking District to West 34th Street, between 10th & 11th Avenues. The High Line is a conservation project featuring many beautifully landscaped gardens, cool cafes and sun loungers to lap up the New York sunshine. The perfect spot for chilling out with a book and an ice-cream!
SUBSCRIBE TO OUR NEWSLETTER:
Categories