Taking to the track with Nextbase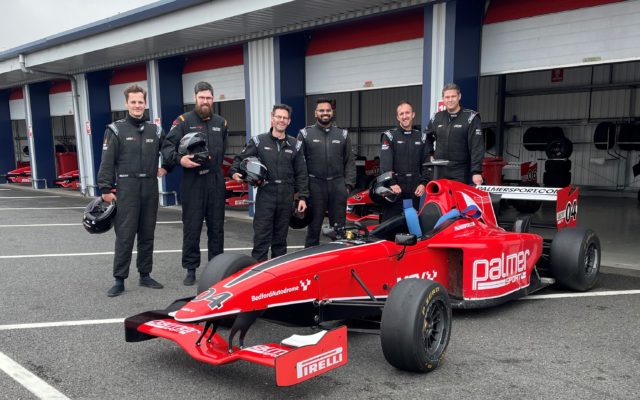 25/08/2022
With the final bank holiday of the summer speeding towards us, with our client Nextbase, we showed a group of journalists – from the likes of The Mail on Sunday, T3 and Sunday Times Driving – exactly what not to do en route to that last ditch staycation with a trip to PalmerSport. 
In an exhilarating day full of speed, spins and one or two stalls, we put the pedal to the metal in racing cars from the BMW M4 to the Caterham Pursuit, as well as exclusive F1 vehicles including the one-seater Formula 3000 and and Formula 4. Across the five dynamic circuits that make up Bedford Autodrome, our group of journo speed junkies raced against the clock at the world's greatest driving event, with Fever's very own Nat Warnes taking the crown for the F3000 race with a lap time of 119 seconds. 
After hours spent at high-speed, we slowed it down (and drove at some eye-watering angles) off-road in a Land Rover Defender, before gathering for a refuel and all-important awards ceremony at the end of the day. After all the points were counted and verified, the well-deserved winner was crowned, taking a hefty PalmerSport trophy home to prove it.
Whilst Nextbase captured some incredible action shots throughout the day, attendees were also keen to share the event in their own way, shouting out the brand and posting a number of eye-catching images across social channels. More importantly, the experience reminded us of the benefits of face-to-face events again after the long years of Covid: building and strengthening media relationships, and showcasing the passionate individuals behind the brands we represent.
SUBSCRIBE TO OUR NEWSLETTER:
Categories