NOW TV Helps Star Signs Find Their Perfect TV Match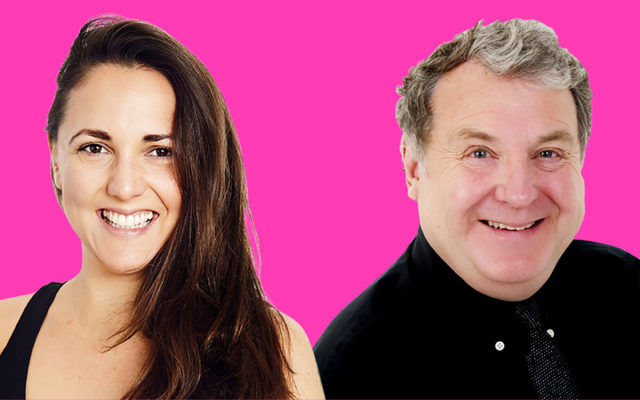 31/01/2020
2020 is in full swing and the parties have officially ended which has people everywhere spending their evenings asking the same question…What should I watch on TV?
We were tasked by NOW TV to help puzzled Brits solve this terrible dilemma, so we enlisted the help of celebrity astrologers, Francesca Oddie and Russell Grant, to forecast an essential 'Mood Matches' genre viewing guide for 2020.
To support the launch, this week we hosted a radio day with Francesca discussing research of which shows the sun signs can play a role in the type of content we like to watch in and help the nation solve their television hopping dilemmas. She completed 14 interviews including on BBC Scotland, BBC Oxford, BBC Nottingham, BBC Lancashire, Siren FM and Fix FM.
For the rest of the year both Francesca and Russell will be providing monthly highlights (across TV, Movies and Sports) to help TV fans use their star sign to narrow down what they should be watching. Be sure to check out your star sign content suggestions monthly, on NOW TV's Instagram, but here's a snapshot…
Capricorn – known to be very family orientated and nothing brings them more joy than spending time with loved ones like Modern Family
Aquarius – eccentric, artistic and extremely intelligent, so biopics and Musicals – like Mary Poppins Returns – will tick all these boxes
Pisces – Pisceans love an adventure but are sentimental souls and enjoy taking adventures with friends and family. Action and adventure films, like The Avengers are always enjoyable rides but love and relationships are also important to them, so classic love stories could inspire their future
Aries – pioneering, ambitious and passionate. Driven individuals who need suspense to keep them on the edge of their seats, so try The Girl in the Spider's Web
Taurus – calm yet determined, they like to sit back and watch drama unfold, so need to line-up a season or two of their favourite reality shows, like Geordie Shore
Gemini – known to be extremely expressive and love a good laugh, so comedies, like The Righteous Gemstones on Sky Comedy, will keep them going in 2020
Cancer – known to be emotional but also analytical and love watching a story unfold, enjoying the twists, turns and jaw dropping moments – the journey is as important as the destination, so any true crime documentaries, like I Love You, Now Die: The Commonwealth vs. Michelle Carter will get their pulses racing
Leo – known to be large and in charge. They love all things musical, and romantic, so try The Greatest Showman
Virgo – Virgos are extremely analytic, organised and love things to be perfect. They need something to get their teeth stuck into that will have them on the edge of their seat, like The Outsider
Libra – few signs can compete with the intellect of a Libra. One of many political thrillers, like Scandal, should be enough to keep them going
Scorpio – with an extremely dark sense of humour and intense personalities, The Wolf of Wall Street is perfect for them
Sagittarius – often seen to have a hard exterior but deep down they take things to heart more than most. They can't take it when things don't have a happy ending, so they'll need some feel good animation, like The Secret Life of Pets 2
SUBSCRIBE TO OUR NEWSLETTER:
Categories