Want £35,000 to watch TV? We've got you (well not us, NOW TV has)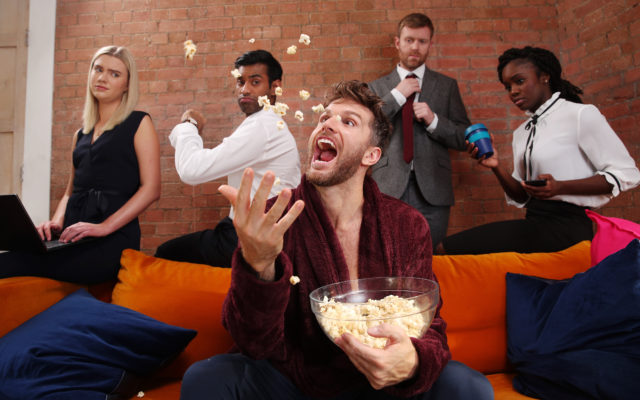 25/01/2019
Today we launched our latest campaign for NOW TV – the UK's first ever Box Set Sabbatical.
What's that you ask? We're offering one lucky person the chance to bag £35,000 to take a Box Set Sabbatical and watch loads of shows – specifically the 300 Box Sets on NOW TV including Game of Thrones, The Sopranos and The Walking Dead.
Why we hear you ask? Let's face it – there simply aren't enough hours in the day to hold down a day job, a social life AND watch all the great TV there is out there. Plus you have to eat and sleep and all that other stuff. In fact, our research shows the average Brit has just 100 minutes of free time per day.
As a result people are going to extremes to find time to watch. One in five of us has pulled an all-nighter to watch a box set, one in ten have watched an episode over a lunch break, and a cheeky 5% have pulled a sickie to get TV time in.
And that's just not on. So NOW TV is offering one person all that cash to sack off their job, take a Box Set Sabbatical for the next YEAR.
All you need to do to enter is post a short pic or video on Facebook, Instagram or Twitter with #BoxSetSabbatical and tag @NOWTV. Entries are open right now, and close midnight on 14th February (apologies in advance for any ruined Valentine's Day plans but c'mon this is important).
For inspiration, we partnered up with comedian Joel Dommett to show you how its done:
And media are loving it – MailOnline, The Sun, The Metro, Mirror, Independent, Cosmo, LadBible and UNILAD have all gone crazy for it, not to mention 15 pieces of broadcast coverage and climbing.
And you'd better get your entry in fast, as in the first 24 hours we've already had over 200 applications.
Anyway we're off to work really hard.
SUBSCRIBE TO OUR NEWSLETTER:
Categories