Prepare for Pancake Day with a TV Toss Up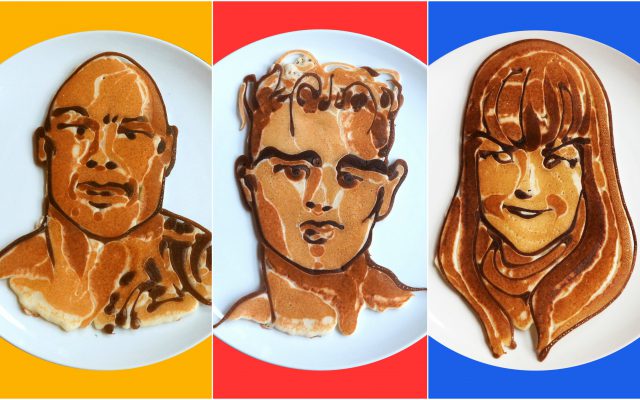 13/02/2018
Pancake portraits of famous faces for NOW TV by Nathan Shields
In the wise words of Nathan 'pancake extraordinaire' Shields, "life's too short for round pancakes". With that in mind, we recruited him to create some amazing batter portraits of big-name TV & film stars, all of whom have movies or shows on NOW TV (naturally).
Most of us spend Pancake Day dishing up plain pancakes, with traditional toppings of lemon, sugar and if you're feeling bougie, Nutella. This year it was about time we threw caution to the wind. Creating portaits of famous faces, we shared them with media for them to use across social and the results have been amazing. With creations in the hands of The Mirror, The Independent, Refinery29, Filmoria, Metro, Cosmo, The Daily Star and The Sun, we've seen more than 60 thousand views on Facebook and super strong engagement across Twitter and Insta.
For some foodspiration check out some of Nathan's flipping amazing imitations, all of which are inspired by the vast range of content available to stream on NOW TV with the contract-free Entertainment Pass and Sky Cinema Pass.

SUBSCRIBE TO OUR NEWSLETTER:
Categories