Fever meets the people behind the world's most famous flower market; Columbia Road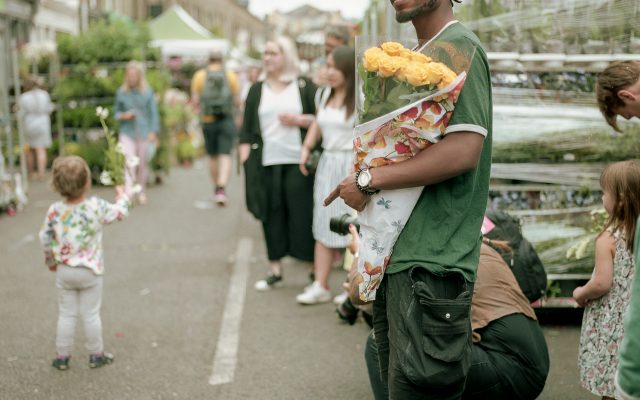 09/08/2017
We live in a busy world, and London is forever changing, yet tucked away on a secluded residential East London street you'll find Columbia Road Flower Market – still going strong almost 150 years later. Sure it's changed in its time, but the addition of independent coffee places, artist workshops and antique shops just make it even better. If you haven't been it's a great Sunday spot, and looking around you notice pretty quickly it really represents everything amazing about our city: diversity, history, heritage and most of all community.



Working with the Flower Council of Holland, we went to explore the history of Columbia Road and find out a little more, particularly about the people who work and trade there. A lively bunch, we knew immediately they'd work brilliantly on camera, and with some having worked at the market for generations, they really had some stories to tell. Shout out to Albert, Albert, Albert, Albert and Albert.
Our studio team here created a video asking the traders all sorts; how the market's changed over the years, what their selling tips are, why it's so special to them and finding out what their daily routine is (starting at 3 am – never shall we complain about finishing late again). We also sent our own Dan Wong down to capture some lovely pictures of the sellers and punters for Instragram, and wrote up the trader interviews into web articles.



To make sure as many people as possible saw it we secured an exclusive with London Evening Standard to host the video within an article, while Londonist and Visit London both picked up the video and photos the week after. We also shared it on the Flower Council of Holland's consumer channels, with almost 500,000 people checking it out across those social platforms.
Have a look at the video here:
SUBSCRIBE TO OUR NEWSLETTER:
Categories