Phoning home for Christmas with E.T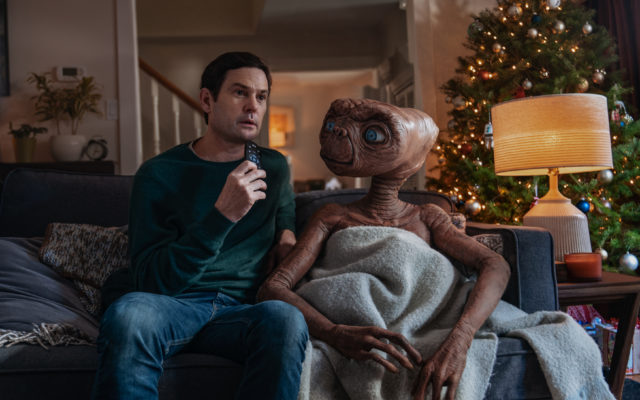 10/12/2019
Just when you thought the battle for the Christmas ad was over, Sky sneaks in, brings back a much loved movie *legend* and gives everyone major festive feels. That's right – after 37 years, Sky has only gone and brought E.T back to earth and reunited him with Elliott.
The two minute short story sees E.T visit the now grown up Elliott – played by the original actor, Henry Thomas – and meet his new family, including his two incredibly cute kids. E.T then goes on a journey around the home to see what's changed, including an introduction to the internet and VR, before settling down to a Christmas movie with the family. Now if this doesn't bring a tear to your eye, then you're definitely The Grinch.
We worked with Sky to develop a media strategy that would give the ad the awareness it deserved, including timing to coincide with the US and Sky's parent company, avoiding the major flurry of Christmas ads earlier in November, so E.T had his own moment, an pre-embargo briefing day, and a series of media exclusives, including another wave of coverage with the incredible BTS assets.
The results? Coverage in pretty much every national newspaper in both print and online, including Metro, Daily Express, The Sun, Mail Online, London Evening Standard, Mirror, I, Telegraph, as well as a host of lifestyle, including LadBible and Stylist Ruth and Eamon even gave it a little mention on This Morning. So far we've secured over 80 pieces of coverage – it would be embarrassing to list them all – we'll let Metro say it all: "And now we're crying in the office in front of everyone again. Brilliant. Bravo Sky, you delightful heartbreakers."
We're off to heat up the popcorn and re-watch E.T for the zillionth time here.
SUBSCRIBE TO OUR NEWSLETTER:
Categories