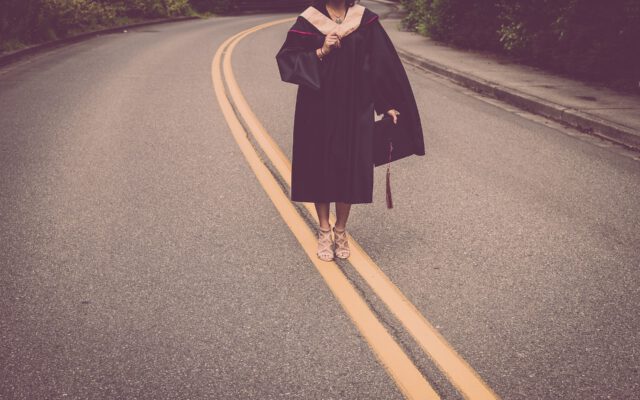 13/01/2022
This week, we (virtually) sat down with two of our newest recruits: Jennifer Samia and Paige Rymer, who both left uni in 2021 before joining Fever together as part of our 2021 grad intake.
We've found out that they both love reading the news on Twitter, utilised LinkedIn heavily for job hunts, and Paige stalked one of our employees before starting…
What were you doing before you started at Fever?
Paige: Before Fever I was studying BA(Hons) Communications and Public Relations at the University of Lincoln which feels like a lifetime ago, I'm an adult with a real full-time job now ? I have also interned in communications, PR and social.
Jen: I was at The University of Westminster getting my BA degree in Public Relations and Advertising as well as interning and freelancing in communications, film, and music.
What's your morning social media routine?
Jen: I always check my texts first then I usually head over to Instagram… not the healthiest but I try and limit to myself to no more than 5 minutes on one social media app in the morning.
Paige: Oh god, you wouldn't see me without my phone at any time of the day and I'm the worst for it the morning! I always check my messages first considering I'm on a different time zone to my boyfriend. Then head over to Instagram, my brain can't comprehend words first thing in the morning so visuals it is. Once I've had 5 minutes to wake up, I'll check Twitter for the latest celeb gossip and finally drag myself out of bed after noticing the time!
What's your favourite news site?
Jen: Honestly I get most of my news from twitter, it's the best for being able to stay right up to date.
Paige: Has to be Twitter. Again, I'm a sucker for celeb gossip but Twitter is probably the easiest, fastest way to get any sort of news – I'm always checking the COVID tab to see what the newest restrictions are and how many parties Boris has had this week. And I just love reading people's replies?
What do you enjoy most about your job so far?
Paige: Definitely the influencer marketing side of things. I find it so rewarding seeing influencers I've worked with post content for a campaign I've worked. Not only is it great fun to work with them, but 14 year old me would be so jealous of 22 year old me working with influencers I used to fan girl over. The Fever social events can't go without mention either. I've only managed to go to the Christmas social so far (Covid stepping on my social life (or lack of)) but I'm hoping to go on many more in the coming year
Jen: I would say the most I enjoy about my job so far is the strong sense of teamwork around me – every member is valued and everyone is very helpful and considerate of others.
What are your tips for the next generation of graduates when it comes to applying for jobs?
Jen: Here are the top 3 tips:
Get your LinkedIn set up! Add as much information and detail as possible.
PERSIST and UTILISE every connection you have!
Make sure your CV is in tip-top shape!
Paige: LinkedIn is your best friend. Make sure your profile is up to date with as much info as possible and don't be shy to connect with anyone that might deem helpful. Don't be afraid to reach out to potential employers first and keep persisting – I can't tell you how many times I reached out to Sarah for this job (sorry Sarah)?
SUBSCRIBE TO OUR NEWSLETTER:
Categories