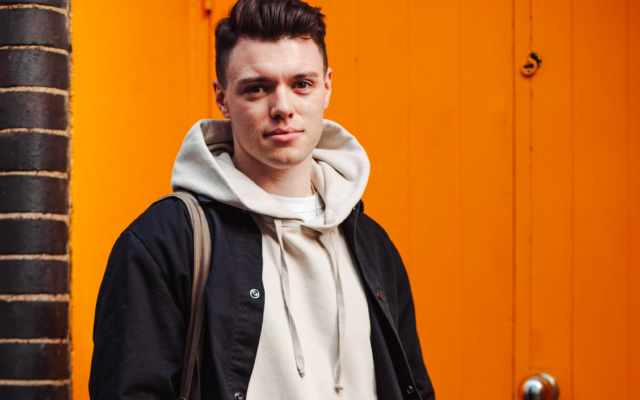 17/10/2022
Meet our new Account Director, Mark!
Mark joined us last month and to be fair its taken a whole month to complete the answers below. Mainly because we've thrown him in to two pitches, three launches and five events! And he has taken it all in his stride. We're very glad of his super power…
Welcome Mark – we promise its not always like this.
A campaign that's inspired me is …
London Zoo's campaign that featured a Siamese crocodile handbag in a reptile enclosure. Raising awareness not only for endangered species but also for the illegal wildlife trade and trafficking networks that cause demand for exotic leathers and goods. It's punchy, simple, and has a great cause behind it, what's not to love?
 My only critique would be that they didn't take it further, transforming an entire wing of the reptile house, or showcasing their own collection of confiscated goods as a fashion week style presentation could have made it even better.
My morning social routine is… 
Like many, I'm trying not to doom scroll first thing in the morning, so I try to get my first dopamine hit of Instagram while I make a morning coffee, catching up on the latest goings on as I wait for the caffeine to kick in.
My cultural jam is  
Almost anything!
I'm a big fan of the Unit Gallery in Mayfair as it's well curated and always has something new on show.
 As for podcasts, I listen to F**kFace avidly – it's three friends chatting about the ridiculous or stupid decisions they've made, and the resulting predicaments they've found themselves in. It's ideal commute stuff and is guaranteed to make you laugh.
My professional superpower is…
 Keeping calm and collected.
Do you have any hobbies/talents that you keep on the dl?
I've gotten into photography in recent years, and while I'm no Dan Wong, it's been great fun improving my composition and editing techniques. It's a really satisfying hobby and its nice being able to keep memories of holidays, and weekends with friends outside of social media.
SUBSCRIBE TO OUR NEWSLETTER:
Categories