08/11/2021
One of our newest recruits Marty Ruczynska has answered our seven VIQs (Very Important Questions), so it's time to find out about her love for Twitter and True Crime, cocktails and Christmas campaigns, and pasta and papers…
I can tell a campaign is succeeding when… my non-PR friends mention it and describe it as some great 'advertising' or 'marketing' they saw this week, and I have to explain what I do all over again. And when my Mum shares it on Facebook.
On a more serious note, it's when the whole team gets genuinely excited to sell in the story. Even better when we're all in the office, doing a sell-in, and bouncing off each other's happiness, because a national said they're "publishing it right this minute". I think no matter how long you work in PR, coverage always brings joy. Marie Kondo would love it.
My morning social routine is… I always check Twitter first, it is the fastest source of information (although not always reliable of course). I then check WhatsApp and Instagram, usually go back to Twitter, and then realise I'm running late and rush out of bed and stick a podcast on, usually Redhanded. Highly recommend if you're a true crime 'fan'.
I eat… when I remember – I have ADHD! When I do remember, my favourite food is pasta. I know, it makes me sound basic, but you know what? I don't care. I could easily eat some sort of a pasta dish for every meal of the day. Circolo Popolare's carbonara for breakfast, Bancone's silk handkerchiefs for lunch and Officina 00's pappardelle duck ragu for dinner – I have totally thought about this before.
The worst thing anyone has ever said to me is…"No, I would never own a dog" – that's an ick right there.
This time next year, I'll be…smashing out Christmas campaigns at Fever, probably! Love those. Or who knows, maybe I'll somehow win 160million, buy an island, adopt fifteen dogs, and disappear from the world a little bit (one can dream).
Espresso martini or beer? As a coffee addict and the PR cliché that I am, I have to say Espresso Martini (as per the photo, my goal in life is for someone to look at the me way I look at a good Espresso Martini). But also, nothing beats good beer and pizza so…
Where do you see the future of PR? This is already becoming the norm, but we will continue to focus on expanding digital and SEO-friendly campaigns. When producing new campaigns, social amplification is key and although print is still important (I love flicking through a paper), the younger generations are simply buying less of them. Finally, following the last two years, we'll also continue the beauty of flexible working and I think there will also be a bigger discussion about the ethics in PR. Consumers scrutinise how brands act and what they stand for, and it'll be important for PR agencies to align themselves with brands they truly believe in, and whose morals they share. And of course, we'll have to continue to adapt to the media landscape to make sure our brands stay relevant, parkour style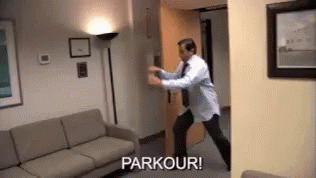 SUBSCRIBE TO OUR NEWSLETTER:
Categories