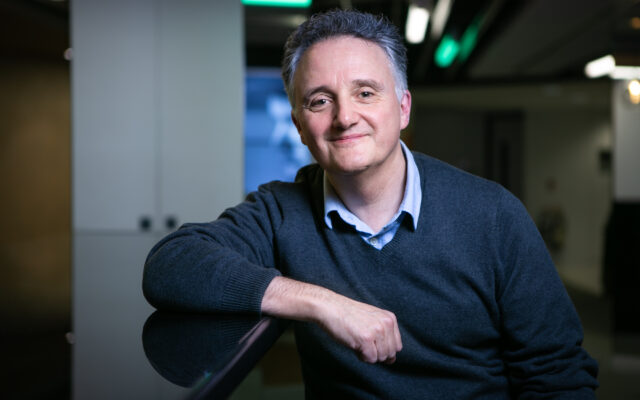 26/08/2020
We spoke to Unlimited Group's Head of Trends, Nick Chiarelli, about McDonalds, Quavers, G&Ts… and the future of consumers. See how Nick answered our six questions below!
I can tell a campaign is succeeding when…  it makes me look up from my phone either because it demonstrates a clear understanding of what real people's lives are like, or when someone has done something really new or clever. McDonalds recent campaign around their post lockdown store reopenings did both of these – the sheer joy that consumers were feeling about finally getting their double-arches fix certainly matched the reality (based on the evidence from my kids!) and all you could say about their use of Mark Morrison's Return of the Mack as the soundtrack was "well played"!
I eat….okay most of the time, but with occasional Quaver/Kebab/Super Noodle/Fish Finger sandwich lapses.
The worst thing anyone has said to me is….well one of the team recently described me to a colleague as a Gooner….outrageous! #Londonisblue – enough said.
This time next year, I'll be… a dangerous question this for someone who works in trends, but hopefully I'll be back to watching live football, live music and theatre, balancing WFH with occasional trips to Soho and heading out on that trip to Montenegro that I had to cancel this year!
Espresso martini or beer? Not a big cocktail drinker (ever since an incident involving Tequila shots and a tin of sweetcorn), so beer it is, though I have also been very grateful that G&Ts suddenly became trendy again…..
Where do you see the future of consumers? So much of the online commentary around COVID has suggested "life will never be the same" or that "COVID has killed" some brand or product sector for good but that won't be the case. Of course, for anyone directly impacted by this horrible disease or its economic impact, the fallout will be severe and potentially long lasting. For the rest of us, we'll adjust to the new rules of living in a world where the virus is part of everyday life and, soon enough, our fundamental desires, to be together, to buy stuff, to get ridiculously muddy at festivals and to explore the world, will resurface, although they might not look exactly like they used to……
SUBSCRIBE TO OUR NEWSLETTER:
Categories