Re-imagining the big apple with HTC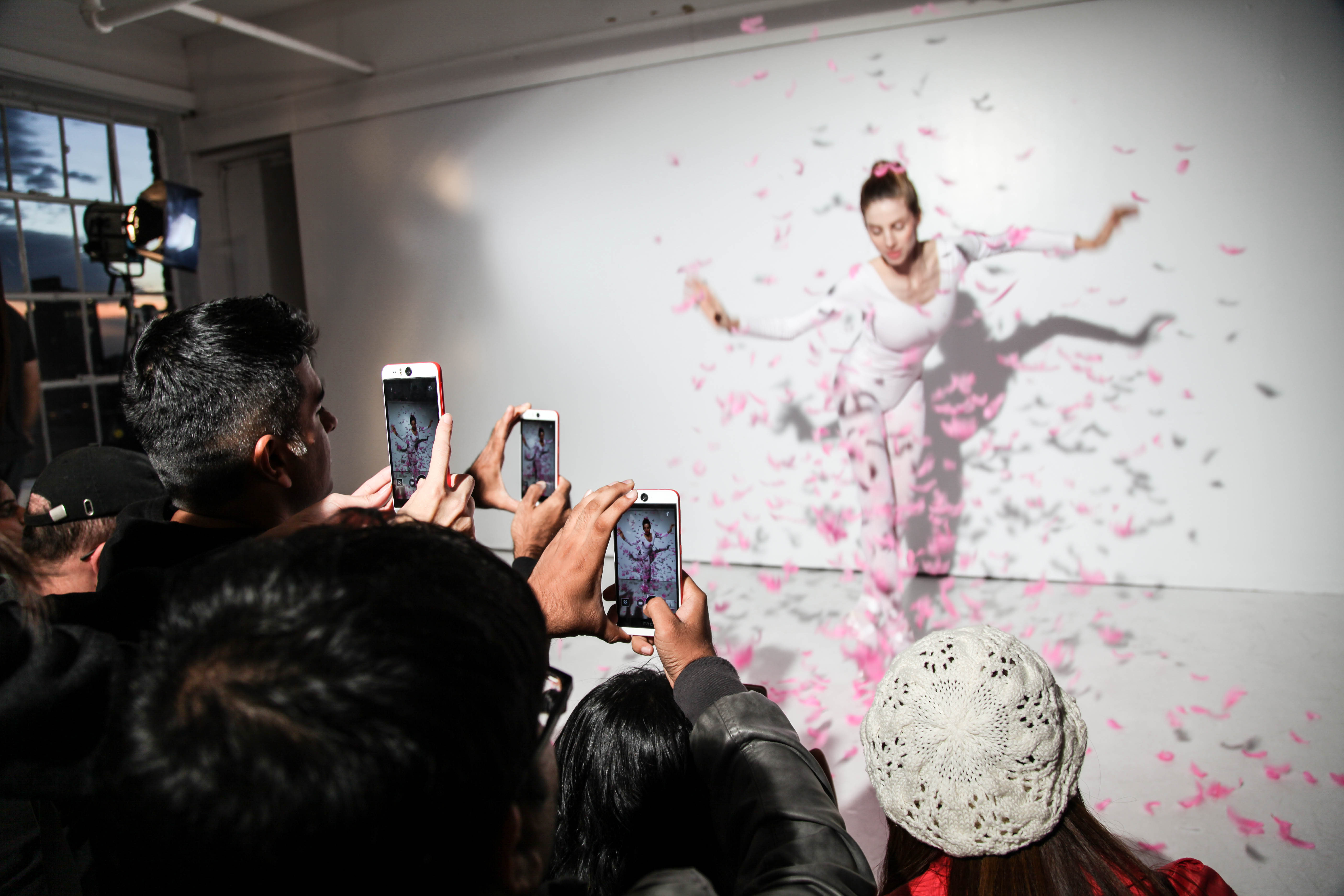 16/10/2014
The press trip to rival all press trips – hot off the heels of HTC's announcement of Re, the HTC Desire Eye, HTC EYE Experience software and Zoe app on Wednesday 8th October – the Fever team took a whopping 106 media on a show-stopping photography tour of New York City. With journalists from across the globe in attendance, including the likes of Esquire, GQ, Vogue, Harper's Bazaar and Glamour, we introduced the world's media to three inspirational photographers, all with a unique take on photography which helped to best showcase the new HTC products and software.
Stop one took us to Studio 450. Complete with wow-factor views of the city's skyline, we met with Eduardo Patino, one of the world's leading performing arts photographers. Eduardo specifically focussed on the skill involved in 'capturing flight' within dance, communicating a strong sense of timing, line and movement in order for media to capture a picture perfect shot. He introduced us to three dancer's from The Ailey School BFA who helped to create beautiful movement against a unrivalled backdrop, complete with the Empire State Building in full view.
The second stop was with critically acclaimed underwater photographer Rebecca Handler at Le Meridian hotel swimming pool. She showcased the underwater capabilities of Re and the HTC Desire Eye, demonstrating the skill involved in capturing high quality underwater footage and stills. Journalists were given the opportunity to direct Olympic swimmer and model Kimberly Vandenberg, accessorising her shoot with fabrics and props to create high-end video and photography.
Finally, we introduced attendees to conceptual photographer Lubo Sergeev. Passionate about working with different materials and elements to create unique artwork, Lubo led a workshop that experimented with the use of feathers, paint and coloured smoke. The results were phenomenal, with journalists learning how to snap a shot at the optimum moment to give the illusion of 'floating sculptures'.
Coverage has already appeared in the UK, China and Turkey, and is set to continue publishing across the globe over the next few weeks. Take a look at #creatography to see some of the amazing snaps from the day.
SUBSCRIBE TO OUR NEWSLETTER:
Categories