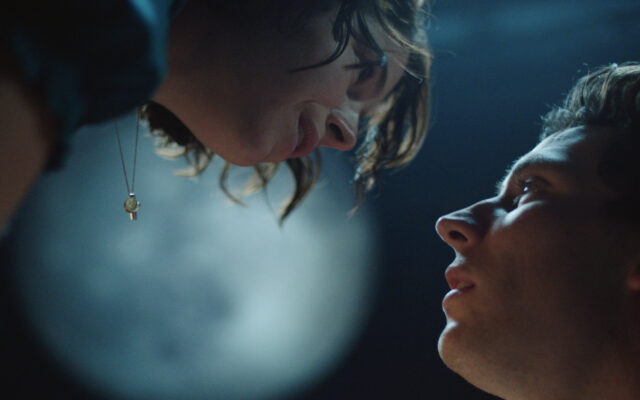 06/05/2021
With theatres still shut, we know we're not the only ones who have been dreaming of an evening of live performance.
So when we heard that in conjunction with National Theatre, Sky Arts was bringing a brand-new version of Romeo and Juliet right into our homes, we wanted to make sure people knew about it.
In honour of the bold new version of the classic, starring Jessie Buckley (Chernobyl) and Josh O'Connor (The Crown), we partnered with hot London eatery Ombra to create a memorable mailer inspired by this iconic story to share with journalists and influencers we knew would be as excited about this new production as we were.
Working with the Ombra team we developed a magnificent meal mailer (or meal-er if you prefer, we do) for key contacts from titles including Metro, Empire and Sunday Times and top lifestyle influencers to enjoy alongside this new adaptation.
Delivered in a package inspired by the live theatre experience, with inlays shaped like stage curtains and visuals from the new production, the Italian themed feast included foccacia, white asparagus, and seppie e piselli as a starter, followed by tagliatelle with 'courtyard' ragu, and of course a bottle of Italian bubbles – everything needed for the ultimate luxury night of Shakespearean splendour.
It's safe to say the night-ins went down a treat, with 59 social posts from 17 recipients with a combined following of over 2 million, and a thousand interactions to boot.
Take a peek at the trailer here, and when you want to catch the film and have your own night in at the theatre from the comfort of your sofa, Romeo and Juliet is available to watch on free-to-air channel Sky Arts now.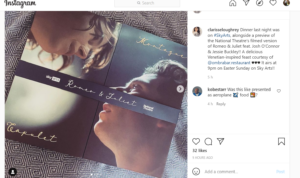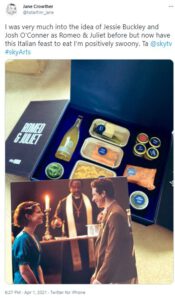 SUBSCRIBE TO OUR NEWSLETTER:
Categories