Say goodbye to lockdown romance with Sky Mobile's Text-to-Ditch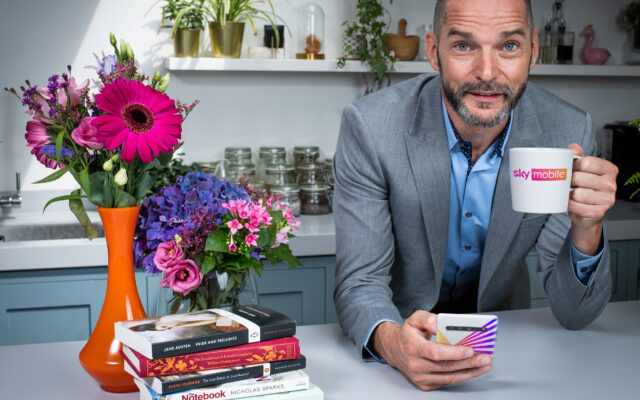 15/09/2020
How was your love life during lockdown? Just hooked up with someone in Feb, stuck with them in the Spring, and the second Summer came around, and a little bit of our freedom was returned, you realised they weren't the one for you? But you were then faced the dilemma of how to break it off…
Enter Sky Mobile, and a new service fronted by romance guru, Fred Sirieix. Created to show just how easy it was to switch mobile networks (did you know you just need to send a text, and it's also taken care for you?!), we created Sky Mobile Text-to-Ditch. The idea was simple – wanted to break up with a lockdown romance, but couldn't find the words? Text Fred and he'd put together a thoughtful and heartfelt message for you to send on.
Our idea was backed in data that showed that 30% of people have been dumped by text, which increased to 44% during lockdown!
A shoot with Fred captured him helping some couples part ways, and answering some requests from consumers – the pics were sold in alongside the research stats and launch of the service.  Media loved it – with online coverage on the Mail Online, Bustle, Mirror, Ladbible, and print in Daily Mirror, Daily Star, The Sun and Metro.
While Fred's no longer around to sort out your love life, Sky Mobile can sort your relationship with your mobile network – check it out here.
SUBSCRIBE TO OUR NEWSLETTER:
Categories