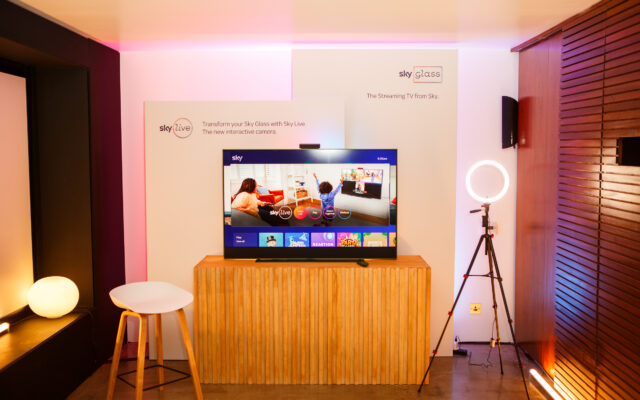 13/10/2023
After a busy couple of years launching some innovative TV tech, the Sky team was at it again this summer, working behind the scenes on the launch of Sky Live, the new interactive camera designed for Sky Glass.
Sky Live was teased back at the Sky Glass launch in 2021, and since then we've been working with Sky to create a launch moment that showed how impressive this tech is.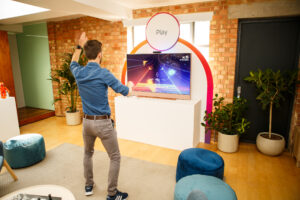 To do just that, we took over the epic Violin Factory in Waterloo, and kitted it out like the dream Sky home, with dedicated rooms to show off Sky Live's amazing interactive features. The workout room got people to practice their squat technique, with Sky Live giving you live feedback; Play gave time to chill out playing virtual Monopoly, or bust out some dance moves to Starri; we hosted Video Calls on a big Sky Glass (no more huddling around tiny phones, thanks); and the big hit, showed how you can watch your favourite sports, TV shows and movies together, even when you're not in the same house.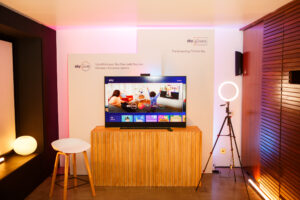 Over two days, we invited the UK's most important national news, tech, lifestyle and fitness journalists down to hear all about Sky Live from the team that created, and give it a go for themselves, before it was unveiled to the public.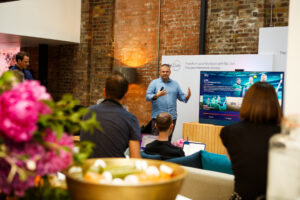 We welcomed over 60 media and influencers to the briefings, and secured over 75 pieces of editorial coverage, 40+ pieces of earned social coverage, with 100% brand attribution and positive sentiment.
Now, we're off to Watch the latest Premier League head-to-head, with our team mates that live in Manchester!
SUBSCRIBE TO OUR NEWSLETTER:
Categories