Shooting video during lockdown: Fever's quick tips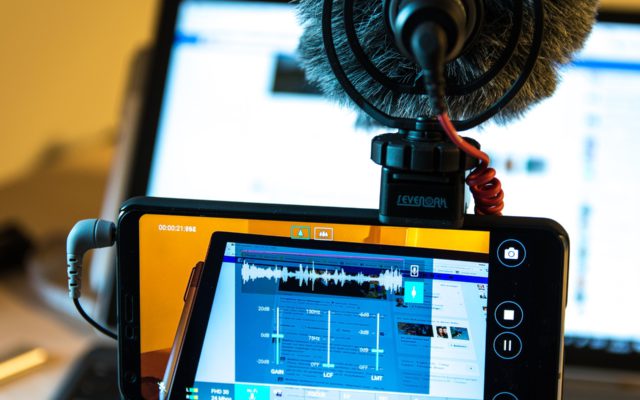 30/04/2020
Gone is the studio set up, with advanced cameras, auto cues, lighting rigs. All the things you have to hand during a shoot.
But that doesn't mean you can't create video during lockdown. It just means you have to get a bit more creative.
Here's Fever's Creative Producer, Rob Thorogood's, five quick tips to shooting content during lockdown.
Treat it like a studio shoot
Just because you're not in a studio, and you're probably relying on talent or actors to shoot for you, instead of the camera operator you've worked with for years, doesn't mean you can relax the rules.
Treat it just like a normal studio/location shoot. Create a production timeline and shoot schedule. Keep to timings and deadlines – don't let them slip.
Pre-production is even more important
Produce storyboards, shot lists, scripts, kit lists, tech requirements, deliverables, call sheets – everything you would for a studio or location shoot. The more effort and energy that goes into pre-production will result in a better output. Have lots of calls and pre-production meetings. Do it face-to-face on Teams and get everybody across everything.
Don't compromise on quality
It's easy to think lockdown = limitations. But instead it means you can get creative with them. Whilst you might not have a director, producer and camera crew on set, think about the other opportunities this provides instead. Make sure you use the best kit at your disposal – set up your phone with the best settings; get the natural light right; film in the right aspect ratio. All these little things will make sure it's the best it can be (given the circumstances!)
Allow extra time for things to wrong…
….because they almost certainly will. This is new to all of us, so we're bound to make mistakes.  Things just take longer.
So make sure your shoot schedule allows for that – be realistic with timelines and deadlines, with talent, models and clients.
Go back to basics
Imagine the people you're working with have never done a shoot before, including those in the video, and those commissioning it. 
Don't be afraid to spell things out. Don't assume everyone knows what 'shoot with the phone in landscape' means, or what a close up is. Make sure you share visuals and examples, so there's no excuse to get it wrong.
—-
Here's a quick example of a video we shot just last week for NOW TV, starring Queen of the Jungle, Jac Jossa.
SUBSCRIBE TO OUR NEWSLETTER:
Categories