Brits are suffering from a 'laughter deficit' – but Sky's 2023 comedy-packed slate provides the cure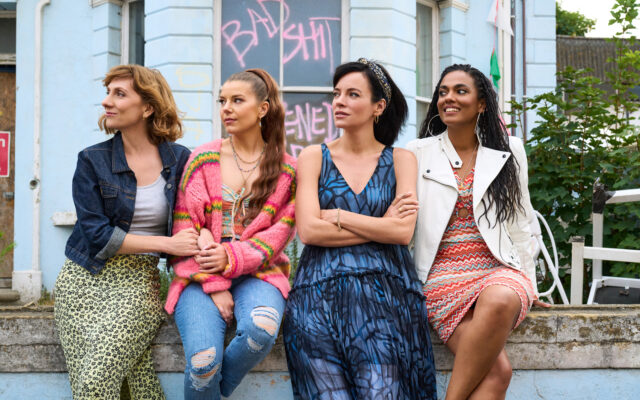 15/02/2023
Against the backdrop of the tumultuous last few years and with the nation still amidst the gloomy short and dark winter days, for our latest work with Sky, we conducted research that aimed to do a mood check on the nation. Shockingly, the study uncovered that 42% of us couldn't remember the last time we laughed out loud, 69% of us feel there is a lot less to laugh about these days and on average, we Brits laugh just three times a week. Luckily, Sky's 2023 slate comes to the rescue, with a line-up of new comedy and returning favourites joining the already stellar library of shows – perfectly curated to help lift the nation's mood. From the latest season of the hit show Brassic, and the new comedy-drama Mr Bigstuff featuring Danny Dyer, this year's slate provides the perfect remedy for our dreary moods.
Upon announcing the research, it quickly became clear that the lack of laughter is something we can all relate to, with the story making headlines fast, securing over 15 pieces of coverage in the first 24 hours, six of which appeared within national newspapers, including the front page of the Daily Star. 
But it didn't stop there – we continued to work our little black book of contacts to secure over 41 pieces of coverage, including 16 nationals within the likes of The Guardian, The Times, The Daily Telegraph and a segment on This Morning (see the clip here, from 7:15 onwards) which saw Holly, Phil and their guests chat about the results. We even went international – the stats were featured on Norwegian National Radio too, check out what they thought of the 'Britisk latterunderskudd' here. 
Where do you stand on the laughing scale? Can you remember the last time you laughed?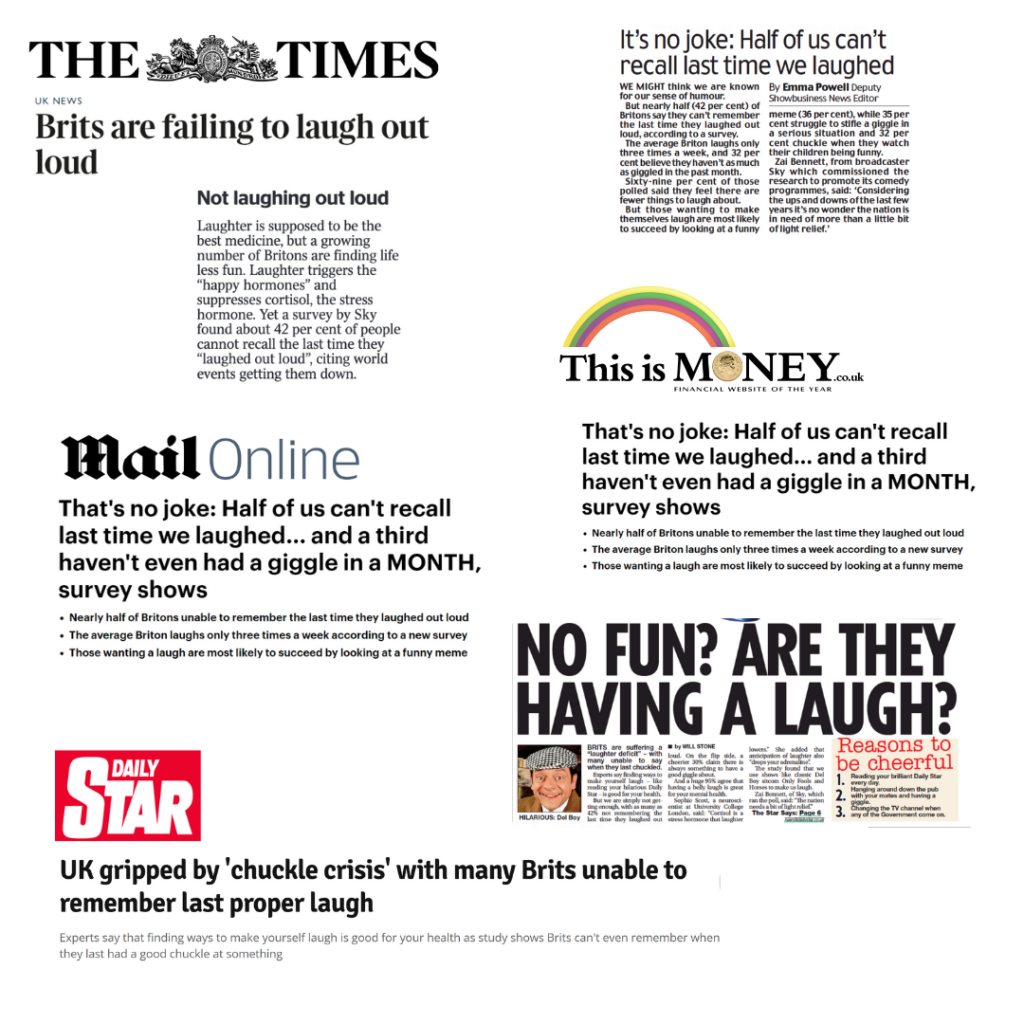 SUBSCRIBE TO OUR NEWSLETTER:
Categories