Having fun with Sky Q Kids Quotes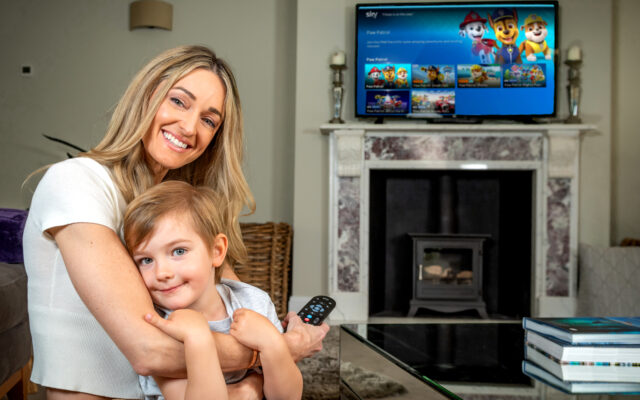 14/06/2021
What's more fun than trading quotes, references and catchphrases from your favourite shows and movies with friends? Well, it turns out kids love it just as much!
We surveyed the nation to find out kids' favourite shows, movies, quotes, catchphrases and sounds that they love to imitate.
The poll found that not only do more than two thirds of kids use lines from entertainment every day, they also do it before the rest of their language skills fully develop. Meaning kids and parents are using these simple phrases to communicate day-to-day.
With these findings in mind, working with the Sky Q team together we launched Kids Quotes on Sky Q, a new voice control feature which allows kids and parents to use 25 of their favourite phrases to access the biggest and best kids' entertainment all in one place.
We worked with Storm Keating to front the launch, creating a fun video with her and her kids Cooper and Coco where they tried out the new feature and Storm was quizzed on her kids' TV knowledge.
We secured coverage across ten nationals including full pages in the Mirror, Star and Daily Record – plus The Sun, HELLO! And more than 20 broadcast interviews.
With more than 165 pieces of coverage in the bag, we're sure the new feature is set to go down a storm on Sky Q.
SUBSCRIBE TO OUR NEWSLETTER:
Categories