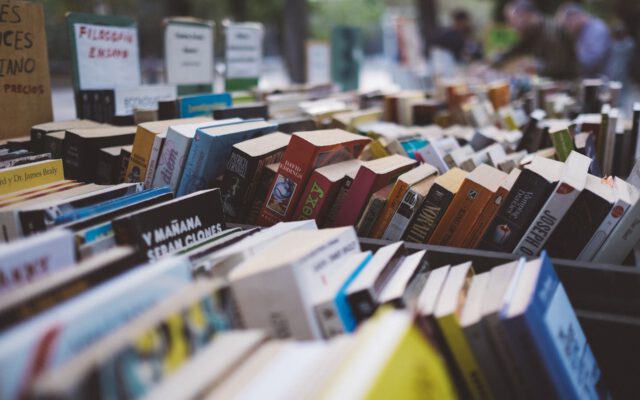 04/12/2020
With multiple lockdowns having had a particularly severe impact on small and local businesses, here at Fever we're doing our best to support smaller retailers in this tricky period. Whether it's by ordering our book club books via Bookshop.org, or choosing home-made candles with bespoke scents as Christmas gifts for friends, we always recommend thinking outside the box wherever you can (something our team are awesome at!)
Our favourite places to buy: Books
Round Table Books – The motto of this Brixton-based and inclusion-led bookshop is that 'everyone can be a hero', as they strive to sell books for every reader. Specialising in children's literature but also including options for teenagers and adults, Round Table Books is a fantastic option for those of you looking for something relevant to buy your kids, nieces, nephews, or family friends.
Hive – One of a selection of websites attempting to champion independent booksellers, Hive are connected to hundreds of independent bookshops across the UK and offer inspiration, recommendations and home delivery. After you've bought something from their site, you have the option to choose which bookshop to support and Hive will give them a percentage of your money. Whether it's Topping & Company or Arcturus Books, their nifty local bookshop finder will help you support your local store, even when you can't visit yourself.
Gosh! Comics – Okay, maybe we're a little bit biased with this one. Gosh! Comics is only a stone's throw from our offices in Soho, but with a 34-year track record in this creative industry we'd be sad to see it go. Berwick Street is known mostly for its selection of long-standing Vinyl Record stores, but if beautifully illustrated graphic novels are more your thing, we recommend placing an order here. A Journey Through Greek Myths, An Illustrated History of UFOs, and The Art of Drag are just some examples of what you might come across in-store or online.
Our favourite places to buy: Vinyl Records
Norman Records – Based in Leeds but with a national rep, Norman Records are an independent retailer offering a fun twist on advent this festive season – a new Vinyl record recommendation each day. The best bit? 25% off whatever they choose to promote until midnight or while stocks last. One thing we particularly like about this retailer is their quirky, limited edition pressings in a range of colours and opacities, which are in some cases exclusive and number less than 500.
Resident Music – This Brighton-based record company sells vinyl, CDs, tickets, merch – anything you or your music-obsessed loved ones might desire. With a small staff of 17, their goals are to be stimulating but not intimidating, friendly and welcoming but not in your face, engaging and informative but not too geeky or overwhelming, modern and clean but not soulless. The best testimonial of all though – Nick Cave calling it "the best f**king record shop in Britain!!!!"
Our favourite places to buy: Scented Candles
Good Candles – This UK-based, family-run and sustainable candle brand offers 10% of each of your purchases to help fund projects and charities that support the most vulnerable. Names like School Dinners, Forest Fires and Reading Books are fun, and we love the colourful packaging of each candle.
Torera – Founded by a sister/sister duo, Torera also places a huge focus on using sustainable ingredients that don't harm the environment. Rather than using synthetic fragrances as in traditional scented candles, Torera uses essential oil blends, soy wax and cotton wick in their products. After researching the uses of essential oils, they noted that different oils had different aromatherapy benefits for the mind and body. If you'd like to buy a gift that will help your loved ones relax, rest and energise, then these eco-friendly candles are a great choice.
Our Lovely Goods – Another family run business, and featured in outlets such as ELLE Decoration and Stylist, Our Lovely Goods was founded last year by Ebi and Emmanuel Sinteh. Their candles are handcrafted from natural wax, are long-lasting, and better for the environment (we're sensing a theme with our suggestions here!). We love their passion to spread kindness and make a difference through their homewares, which are created by talented artisans in Nigeria.
SUBSCRIBE TO OUR NEWSLETTER:
Categories