A taste of South American sun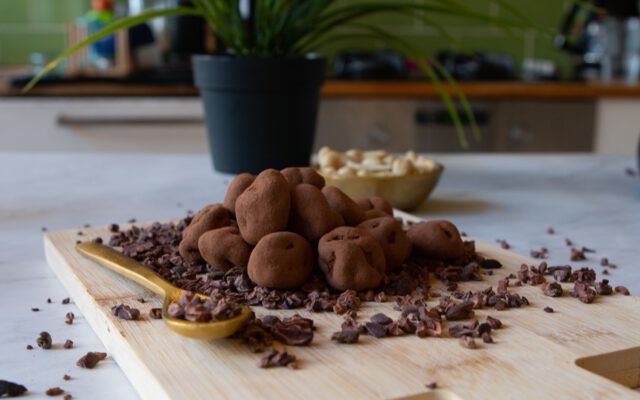 25/03/2021
We might have had gloomy weather in the UK over the past few months, but some of us have been lucky enough to enjoy a taste of South American sunshine through our work with our client Nature's Heart.
We've been working with their team across PR, social and influencer to spread awareness of the brand and it's feel good, do good, taste good messaging, and we'd thought we'd give you a bit of South American sunshine today by telling you what we have been up across social and PR.
Every month of the year so far, we've developed and executed a mini-campaign to bring Nature's Heart and their delicious star ingredient, goldenberries into the limelight…
January
For a vegan food brand like Nature's Heart, we knew Veganuary could act as a huge opportunity to get the brand in front of a key audience. We therefore partnered with an influencer we identified as the perfect fit for our work, @madeleineolivia to give away a huge vegan bundle, including a cookbook, Le Creuset pot, NutriBullet and tonnes of healthy vegan snacks. Maddie's post reached over 30,000 people, with 1,222 entering the competition overall – resulting in an 11.8% engagement rate. The best part? We managed to retain the majority of our new followers (which any fellow social people will know is often a challenge) by sharing relevant and exciting content. Which leads us onto the next month…
February
One of the great things about Nature's Heart is that their products don't just taste good, but they can actually do you good too. We wanted to help educate our audience and the wider relevant social community so we partnered with @sophieshealthykitchen to create an IGTV explaining the nutritional benefits of Nature's Heart's Immune System range. Sophie also created a delicious overnight oats recipe and busted some myths about nutrition, being a registered nutritionist herself.
We promoted Sophies video and secured 18,255 ThruPlays, and a VER of 40.49% – with a £0.01 cost per ThruPlay.
March
In March we celebrated International Women's Day by giving a shout out to Nature's Heart's female farmers. The brand's roots are in Columbia and Ecuador and as a business they have multiple different initiatives in place to support their farming community. In fact, over half of their farmers are women, and we wanted to share these stories. We selected Marta, Ana Martina and Maria, as they've used their positions as farmers and their income to send their children to school, join local farmers associations, and support their communities. Inspiring stuff and we are so lucky to be working with such an inspiring brand!
April
We have even more exciting content planned for April and beyond – to find out what's next, you'll need to drop us a follow on @naturesheartuk…
SUBSCRIBE TO OUR NEWSLETTER:
Categories