Launching Sony's cinema in your pocket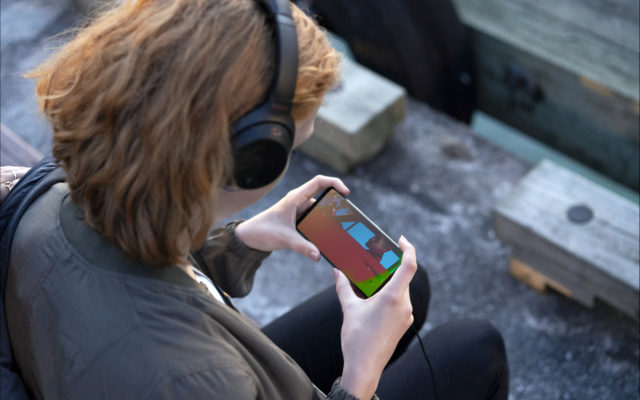 05/06/2019
What did you do on your commute this morning? We're a little smug because we've got our hands on Sony's new Xperia 1, a 21:9 cinema-in-your-pocket powerhouse that makes streaming and capturing content an uninterrupted dream.
If you know us, you'll know we love tech – we're that person with the wireless, self-charging, remote access, 8K, 6G-enabled headphones (okay we made this product up) so we couldn't wait to launch this new smartphone flagship.
Our tech wordsmith friends had only seen a glimpse at MWC in February, so we set up desk visits with a Sony product expert and popped in to see TechRadar, The Sun, T3, Daily Express, Trusted Reviews, Daily Mirror, Stuff, Pocket-Lint, Expert Reviews and GadgetsBoy – whose first look video drew in over 55,000 views in just two days (humble brag for us both there)
Then we flew across to the canals of Venice, where we hosted Recombu, Amateur Photographer, Digital Camera World, Stuff, TechRadar, Trusted Reviews and Camera Jabber, on a photography trip to capture the sights using the Sony Alpha camera technology within the phone.
Oh and we worked with our buddies in Sony's ad department  to create a cheeky 21:9 advert in VUE cinemas with pieces like this from T3 – 'Sony Xperia doesn't think its rivals offer the best experience for cinephiles… and it has a clever new ad campaign to prove it.'
Phew! Now for a nice sit down…oh no, wait we have a round of reviews to sort – watch this space for some stars to start flying in!
SUBSCRIBE TO OUR NEWSLETTER:
Categories