Sony's Stupendous Selfies at CES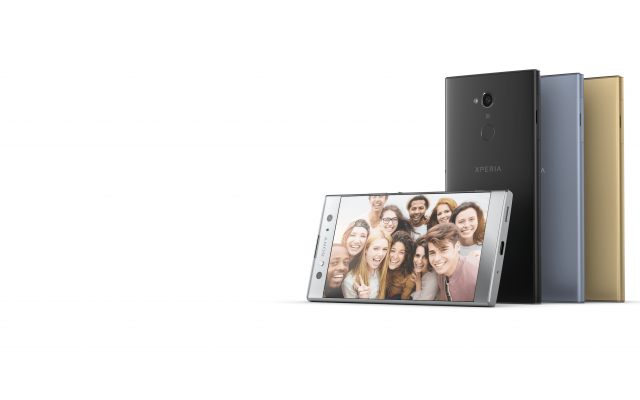 12/01/2018
Ah it's early January and we're not hungover from New Year anymore so that can only mean one thing – CES time!
Sadly the Fever team is permanently banned from Las Vegas owing to a misadventure we had back in 2001 involving two master thieves, a Chinese acrobat, Monica from Friends' dad, and Matt Damon. We're still paying off the damage to that vault.
Anyway, that doesn't stop us holding the fort back here in Blighty for Sony Mobile, and we had a busy week with three new smartphones launching in the form of the XA2, XA2 Ultra and L2. These little beauties have been designed with selfies in mind – don't pretend we don't all love a selfie, we saw your Instagram over Christmas – with a 120 degree super wide-angle 8MP camera up front. What does that mean to you and me? You can cram more of your friends and surroundings into selfies. If we'd had these at the 2014 Oscars the world would be a very different place (for Liza) – that is an example of a joke most people in the office didn't get but we're including it anyway because the editor is dictator/fan, further reading here.
It was super important to get across that selfie message, so our headlines of SELFIE SHOOTERS Sony launches THREE new smartphones at CES 2018, with top model 'engineered for selfies' in The Sun and 'Super selfie' smartphones equipped with slow motion filming and finger-print sensors among THREE new handsets announced by Sony ahead of CES 2018 on Mail Online more than made up for our inability to gamble and drink for free 24 hours a day. Plus we had a bunch of news and hands-on coverage from the likes of TechRadar, Pocket-Lint, TrustedReviews, Stuff, T3, Recombu and more.
So a busy start to 2018. Now we're off to start our MWC 2018 'planning' (read: Google search "Barcelona casinos free tapas").
SUBSCRIBE TO OUR NEWSLETTER:
Categories