How are tech media adapting to lockdown? Fever checks in to find out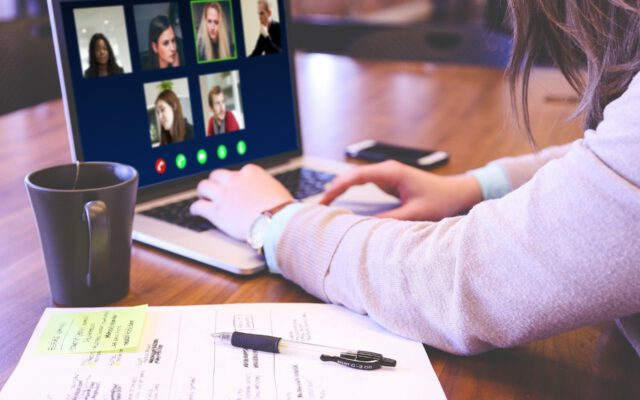 07/01/2021
So, this week the whole of the UK was put back into a national lockdown – sigh (or should we say alas?), with the all too familiar restrictions, more working from home, lockdown culture, and the Zoom 'pub' quiz.
To get an insight into how the media has adapted to our unprecedented times, we caught up with a few of consumer tech's biggest names to get an insight into their respective isolation stations.
Of course, the most significant change has been offices up and down the country closing their doors, with all our contacts telling us they're home working with only a few very occasional trips into the office for specific reasons.
The Pocket-Lint team where primed for lockdown as they already worked from home before the restrictions, but they too have pivoted to more video calling. Associate Editor Dan Grabham said:
"We already used tools like Slack to communicate and had a weekly video conference, though the shift to regular video calls and meetings has been something we've had to adapt to like everyone else!".
Pocket-Lint isn't the only team working from home, so as an agency that loves to hit the phones and chat to our contacts, what's the best way to catch up with the guys? Henry St Ledger, TechRadar's Home Cinema Editor says:
"Email, email, email – even if to schedule a call. I'll usually respond on Twitter, but especially in these times I am trying to get a firm work/life separation. That's just me though!"
So, with scheduled calls on the rise, virtual briefings are key to getting facetime with key contacts and making sure clients' news is heard loud and clear. Sky has had great success with Sky Q virtual briefings over the last few months, and Ultimate Ears launched the new HYPERBOOM speaker by sending select media a sample to get to grips with in their own home. While handy and a good work around, Tom Bruce, TV Editor at Expert Reviews says:
"They are useful but not being there in person for testing out products, taking photos and asking questions is a limiting factor."
We miss you too Tom! In the meantime, we'll keep those assets coming for you and we've found sending out physical samples for briefings so both the client and journalist has one in their hands during the call is a great workaround.
Kob Monney, TV & Audio Editor at Trusted Reviews also said how helpful virtual briefings have been to keep in touch and informed, but mainly he just likes everyone's lockdown look:
"You get to see the scruffy beards and straggly hair of fellow journalists as they turn into punk rock stars, which is always a chuckle."
Personally, we've never been guilty of looking scruffy on a VC. Definitely not. Never. ?
Finally, the hot question on all our lips, yes, banana bread. Both Tom and Henry claimed to have already taken the plunge on lockdown's hottest baking trend with Henry pointing out he's been doing it long before it was cool!
SUBSCRIBE TO OUR NEWSLETTER:
Categories