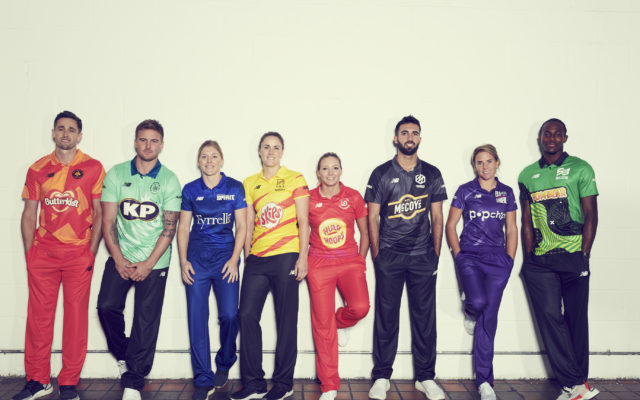 11/10/2019
On Thursday (3rd October), we held an action-packed day with the ECB (aka England and Wales Cricket Board for the not-so-sporty people amongst us) to reveal the official eight teams  and players who'll go head-to-head in the new cricket competition, The Hundred, launching next summer.
Decking out an East London warehouse to try out cricket undercover from the dreary London drizzle, we invited media to see a preview of the hottest Cricket competition before it launches next summer.
We held a news briefing in the morning for the serious biz of filling cricket media in on which star England cricket players would be playing for which team, our brand spanking new kits which said lucky players will get to rep and the official identities for each of the teams.
The real fun was had in the afternoon when we invited journalists to come and play with our England cricket players to give people all the LOLs. Think you can manage to hit a ball bowled by Jofra Archer? Think again.
Welcoming the BBC and Sky down to join us and capture all of the best angles throughout the day (although let's be honest – Jofra could never have a bad angle), the team handled our extremely tight time schedule like real pros.
Although we were indeed inspired to 'pick up a ball and bat', we decided to stick with our day jobs and nail a load of beaut coverage for The Hundred, with over 220 pieces (and counting)!
SUBSCRIBE TO OUR NEWSLETTER:
Categories