The perfect family afternoon tea, thanks to NOW TV and Jac Jossa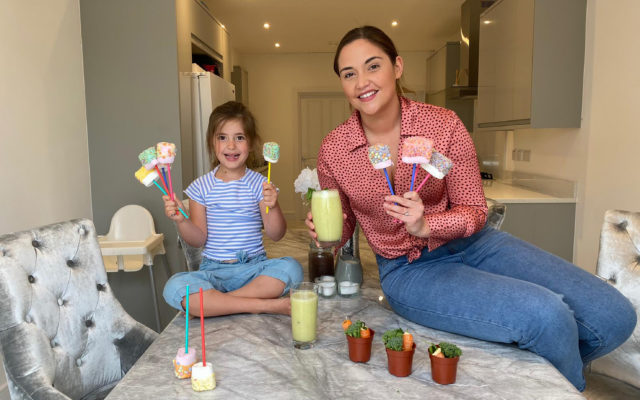 28/04/2020
As we entered a fourth week of lockdown, we knew families were feeling the strain and needed some support to keep the kids entertained among all the home schooling.
That's where NOW TV stepped in! The Kids Pass is packed with 100s of educational and entertaining shows for the little ones. But with families wanting to spend all day in front of the TV, we used those shows to create the afternoon tea experience – NOW TV Kids TeaV Party – with recipes inspired by the nations' most loved kids TV shows.
To bring the afternoon tea to life, we partnered with much loved celebrity parent, Jacqueline Jossa, to host a cook-along video, showing families across the country how to turn the recipes into reality.
The Queen of the Jungle was a pro at whipping up the whimsical creations – check out video (shot by Jac at home) below.
The video launched ahead of the weekend, with hits in the The Sun, Mail Online, Metro.co.uk, OK! and Female First, whilst Jac shared loads of teasers and tips to her 2.2 million following. Over the weekend, loads of parenting influencers got in on the action too, including Scummy Mummies and Susie J Verrill!
As the weather's turned, and rain looks to be here for a while, if you need something to do with the kids, check out facebook.com/nowtv for all the recipes.
SUBSCRIBE TO OUR NEWSLETTER:
Categories