The Squads Getting Us Through 2020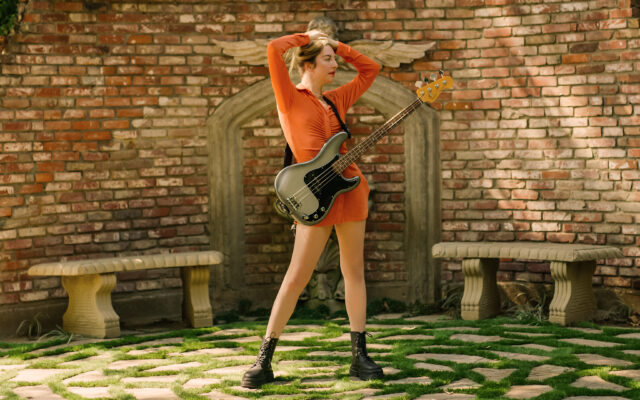 12/11/2020
We've not had much cause for celebration in 2020 so far but the re-election of The Squad – AKA the badass sisterhood of Alexandria Ocasio-Cortez, Ilhan Omar, Rashida Tlaib, and Ayanna Pressley – has us popping open the prosecco and donning our party hats.
Tenacious defenders of health care rights, race and gender equality, and climate change, they're the epitome of leaders who get things done. Exactly what we need at the moment.
Inspired by The Squad, we wanted to share the power troupers getting Fever through 2020.
HAIM
Refusing to be labelled a 'girl band', Haim are music's much-loved sister trio and their latest album Women in Music Pt. III has us bopping through lockdown 2.0. With bangers including Don't Wanna, All That Ever Mattered and The Steps, you can catch us practising our lockdown air guitars. Nominee for fave quote of 2020 goes to Este Haim: "I can go toe-to-toe with any male rock band and blow them out of the water".
gal-dem 
gal-dem magazine is a modern day media outlet that has us hooked. With a team dedicated to improving the representation of voices in journalism, their refreshing style of no-fucks-given journalism is an essential and empowering daily read.
The Oppenheim Group 
Are you a Christine, a Heather or a Chrishell? The luxury real estate Netflix show Selling Sunset has been serving us iconic looks for several seasons and in August upon launch of S3, it helped fuel our interior trend obsessions and break down any realistic expectations when it comes to dream houses. The Selling Sunset legends put boss energy into their business and we're here for it.
Powerpuff Girls
Blossom, Bubbles and Buttercup are the badass females we need right now. These Cartoon Network queens annihilated the bad guys, all whilst maintaining their elite signature style. Hand us some of that Chemical X.
Team Fever
We may not be physically together at the moment, but spending time with work besties is more important now than ever, whether it's a virtual wine and cheese night or Christmas roast (yes already). Our guys and gals are keeping us sane so shout out to you.
SUBSCRIBE TO OUR NEWSLETTER:
Categories