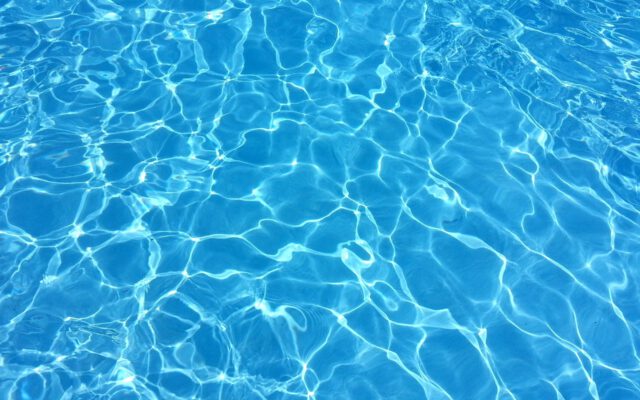 16/09/2020
If you think you've had a memorable summer, imagine if you worked at TikTok. This summer saw its first ever TV ad, a new CEO, a hot competitor, and the fury of Trump.
We're fascinated by TikTok, but even we were shocked to find out we wrote nine blogs about TikTok this since May.
It goes without saying it's a platform to watch – as of July 2020, the platform had 800 million worldwide users, before its fourth birthday. For context, Instagram hit a billion at 10 years old.
To help you understand TikTok's roller-coaster summer, we've pulled the key points of our blogs below.
May
When it comes to advertising, social networks are generally great. After all, they've got a goldmine of user generated content, and free insight into what does, and doesn't, work. Scottish Twitter was, is, and will forever be, iconic.
TikTok's first ever TV ad featured content is as engaging as you might imagine and is pretty much what everyone would assume a TikTok ad would include – dancing, music, and celebrities (including Little Mix and Gordon Ramsay).
The ad was innovative, relevant, and well-executed. It was particularly eye-catching as the ad didn't initially take advantage of the full television screen – instead, it focused on a small, central, mobile-phone sized space. Similar to how Fyre Fest caught our attention, block colours disrupt the viewing experience and cause consumers to stop in their tracks, and focus. Once they've attracted our eyes, TikTok's ad makes the videos burst out of the mobile space, showing how behind the phone, users are connected to a wider world.
In May, Disney's head of streaming moved to TikTok, as CEO. Only months after his successful Disney Plus launch, Kevin Mayer decided it was time for a new challenge: making TikTok the biggest and best social channel. It was a surprising time to leave Disney – after all, they're on a real high – but if Mayer was prepared to swap Iago for influencers and Dumbo for dancers, he must have had a lot of faith in TikTok. Note: Mayer has since left TikTok, for reasons you'll see in the August section.
June
Revealing the algorithm's secrets
Like most social media platforms and apps, the TikTok 'For You' page is built using a recommendation algorithm that uses a number of tools and factors to personalise it for each person.
In June, TikTok published a new blog post explaining how its recommendation feed works, including tips for personalising the feed to avoid being served random videos you might not be interested in, showing a refreshing openness about one of its competitive advantages.
If you haven't heard of "Reels" before, it's a way to share short, 15 second video clips set to music with your followers. It also provides editing tools to help make your videos more creative. Sound familiar?
Instagram launched Reels in Brazil last year, and the platform update is widely seen as a way to keep up with TikTok. Initially just an addition to stories, feedback from Brazilian users has led to the Reels function also being available in-feed (making it even more like TikTok). In June, Reels announced plans to launch in Europe later in the summer.
If we haven't made it clear already, an understanding of TikTok is vital for any modern social media marketer. We'll let it slide a little if you purely work in B2B tech, but honestly, it's always worth keeping an eye on your key partners' competitors. That's because we should view social channels as partners – they offer us their audiences in exchange for our quality content, cash exchanges hands when we create ads, and we have relationships with our social account managers.
Get ready to meet your new partner: TikTok for Business. The slogan alone ('Don't make ads. Make a new trend.') shows what's different about TikTok and the potential it has. Bookmark that tab, you're going to need it.
July
WitchTok wasn't just en vogue, it was literally IN Vogue. The magazine introduced us to six self-identifying witches who have used TikTok to share their craft and gain a following. Social media has always been a safe space to share ideas around self-care, and we're definitely seeing TikTok creators err towards the more alternative roots, such as ethereal trends like Cottage Core. Whether you're looking for good luck, protection, or love, head to TikTok for the latest spells and potions (did we really just type that?)
Reels II (Instagram Strikes Back)
Ahead of its August launch, rumours circulated that Instagram was approaching famous TikTokers with shedloads of cash to start using Reels.
It's an appealing proposition – a more famous platform, all the upfront cash, potential for ad revenue, a larger user base, Trump not threatening to ban it, etc., etc., etc.
But, it had its risks. Facebook already tried this game once with the ill-fated Lasso video platform. Instagram is obviously a much better platform for this form of content, but was the risk worth the reward for TikTokers? Were they willing to give up the platform that made them, for the one that paid them?
August
Trump and TikTok
TikTok may have had a big summer, but it also had one really busy week in August. Not only were they banned by the President of the USA, but they also announced plans for a European data centre.
Between October 2017 and March 2019, the number of adult TikTok users in the US multiplied by 550%. It's baffling to try and work out how much this number must have risen in the past eighteen months. In August, we wondered about the future trajectory of this number as Trump has decided to ban Chinese apps, including TikTok.
The same week, TikTok announced plans to open an Irish datacentre for European users, joining it's already existing datacentres in Singapore and -you guessed it- the USA. We'd recommend keeping up with this story as it evolves, but we would also recommend that you don't do so by following Trump on Twitter. Save yourself the stress.
Apologies if you're getting a little bored of the whole TikTok Vs. Reels thing, but we're loving the drama. Since Instagram started offering TikTokers cold hard cash to start using Reels, we were on the edge of our seats waiting for a retaliation. Well, it came in August. TikTok launched a creator fund worth £54 million, and if you have over 10k TikTok followers, you're eligible for money. After successfully applying, payments will come in monthly according to how well your content performs. It's fantastic to see TikTok introducing this so quickly despite being so new to the market – after all, Instagram only started paying creators a proportion of ad revenue this year.
Summer 2020 may have been slow for most of us, but life moved pretty fast for TikTok. While the app has some huge challenges to overcome, we're backing the platform that's seen the fastest user growth in recent history. After a whirlwind year, we're expecting to see even more from TikTok in months to come – to quote Ke$ha: "the party don't stop."
SUBSCRIBE TO OUR NEWSLETTER:
Categories