This Week We Have Been . . .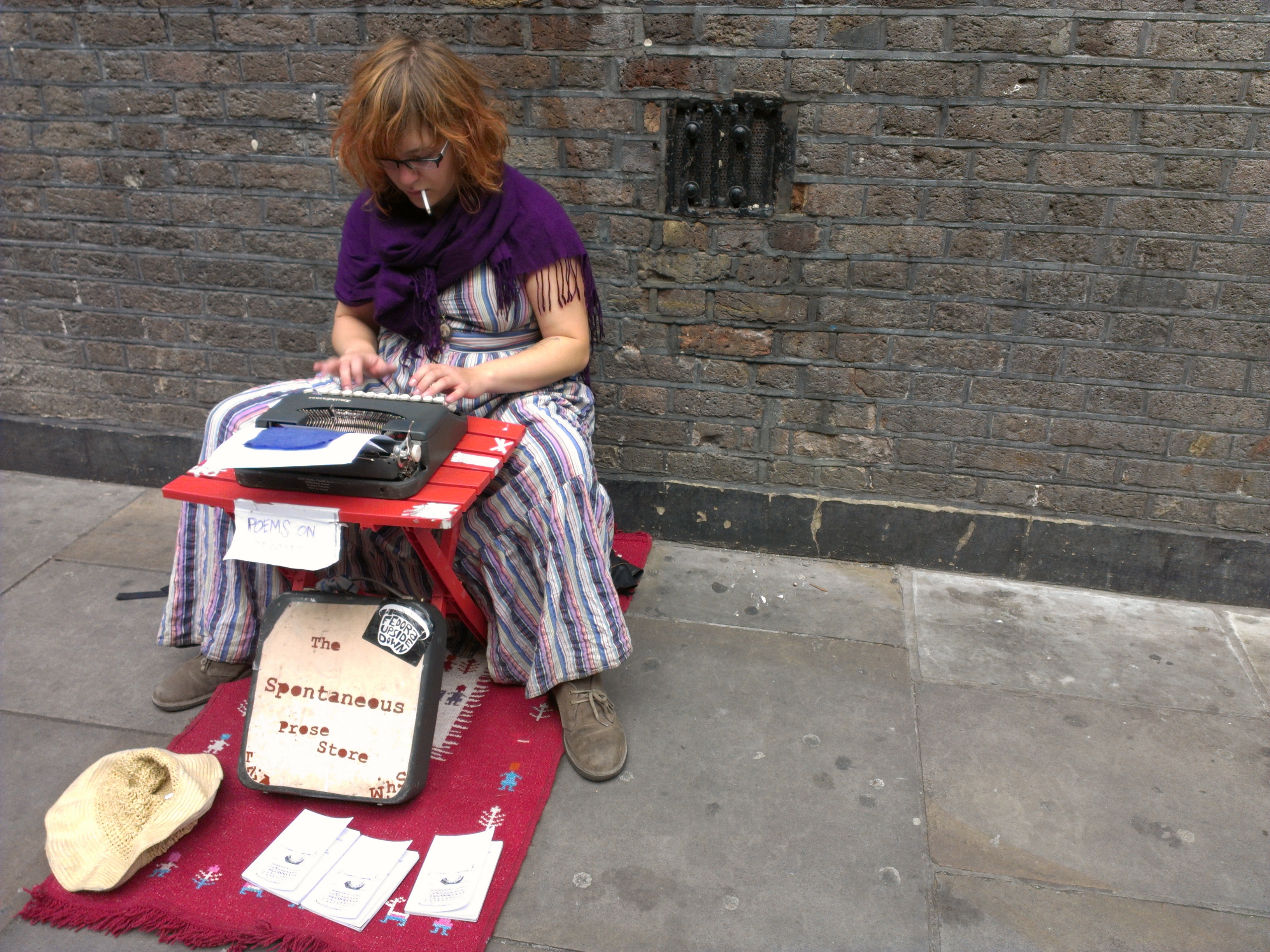 07/09/2012
…commissioning some spontaneous prose. On Brick Lane we came across this East London lass running a 'Spontaneous Prose Store', so we spontaneously gave her a topic and she 'tap-tap-tapped' out a short verse on her very old school typewriter. We got to keep the poem and take it home – brilliant, personal and cultured. Thank you East London lass.
…asking questions about the curiously excellent documentary The Imposter. Bart Layton's debut feature is a startling film about how a 23 year old French-Algerian successfully posed as a Texan family's 16 year old son, three years after he tragically went missing. It's brilliantly told through interviews, archive footage and dramatisation – our advice is to go see it without watching the trailer or researching the story. Like all good docs, you'll leave with more questions than you came with.
…avoiding the bright lights of Vogue Fashion Night Out and opting for a night in at Copita in Soho. Tucked away on D'Arblay Street, this unassuming little gem is a casual San Sebastian style bar with food that is to die for. We're not sure whether it was the venison, the pork belly bun or the nonchalant Spanish staff but we've been left wanting more.
…travelling down to the Olympic Park on Wednesday to enjoy the sights and sounds of the stadium and indulge in some Paralympic track events, including the Men's Relay Final and Men's T44 Heats – both of which featured the legend that is Oscar Pistorius and the eventual gold champion Jonnie Peacock. Go Team GB!!
…eating Apple Pie Pizza at Bunga Bunga! As part of our campaign to launch American Pie Reunion on DVD, we tapped into the trend for unusual gastronomic mash ups to create a one-off pizza to celebrate one of the most famous scenes from the film – the Apple Pie Pizza. Consisting of caramelised apple compote on a sweet pizza base, topped with vanilla gelato and a touch of cinnamon, this pizza and pudding combination will leave you pie eyed. So get yourself down to Bunga Bunga for a taste of American Pie!
SUBSCRIBE TO OUR NEWSLETTER:
Categories