Throwing it back to 1999 with NOW TV and Stifler's Mom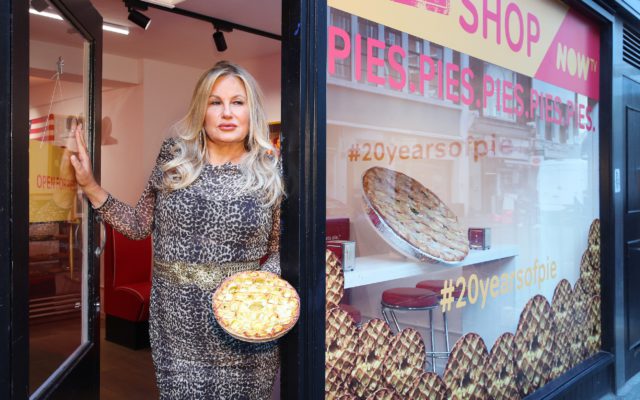 07/08/2019
We threw it back to 1999 last week and offered London the chance to celebrate the 20th anniversary of American Pie with Stifler's Mom herself – paying homage to one of the film's most iconic 'incidents' – so an entire generation could never think about 'warm apple pie' in the same way…
For one day only, we opened a NOW TV American Pie Shop in Soho with none other than Hollywood legend, Jennifer Coolidge, serving up over 200 warm apple pies – all with that cheeky hole in the middle. Fans caused a stir in Soho – with queues of hundreds hoping for a selfie and a slice of pie.
Jennifer had a tightly packed interview schedule outside of pie shop hours, securing coverage on This Morning, Metro Online and the Evening Standard as well as expert dating advice for VICE and dating profile critique for Joe.co.uk.
So far, we've generated over 50 pieces of coverage and counting, with fans signing up to the NOW TV Cinema pass, to get their own little slice of the movie action too!
SUBSCRIBE TO OUR NEWSLETTER:
Categories